Posted on
Fri, Mar 15, 2013 : 1:39 p.m.
Washtenaw Community College president fires VP of instruction
By Kellie Woodhouse
This story has been updated.
The president of Washtenaw Community College abruptly fired the school's vice president of instruction Thursday.
Stuart Blacklaw was fired months before his contract expired in June. He served in his role since August 2010.
Blacklaw will continue to earn his salary, which is $128,270, until his contract expires June 30.
In an email to the campus community sent Thursday, WCC President Rose Bellanca informed campus that Blacklaw was "relieved of his duties effective immediately," a decision she reached "after long and careful consideration."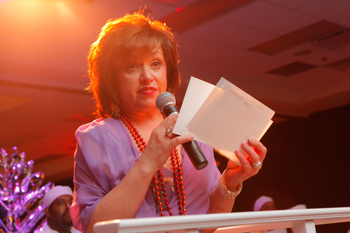 Chris Asadian | AnnArbor.com
"As president, building a team with the necessary leadership skills is critical to the success of the college," she wrote in the email.
Blacklaw's firing comes less than four months after the abrupt resignation of the school's chief financial officer, Steven Hardy, in mid-November. It also follows shortly after the school's faculty have expressed frustration with Bellanca and her communication style.
When reached by phone, Blacklaw declined to comment. A request for comment to Bellanca was not returned.
"Personnel changes at this level are within the scope of the president's responsibilities," said WCC spokeswoman Janet Hawkins, who said she has "no information" on the reason Blacklaw was fired.
WCC Trustee Stephen Gill declined to comment on the personnel change, saying the board is kept informed of major hires and firings.
"It's the president's prerogative to hire and fire the people who report to her," he said.
Jennifer Baker, president of WCC's educators' union, said faculty had begun to suspect the relationship between Blacklaw and Bellanca was tenuous and that his contract might not be renewed. They did not expect a firing, she said.
"The faculty are disappointed by the decision. It's fair to say that there has not been a vice president in my history a the college, which is over 20 years, that has been more respected and appreciated by faculty," she said. "In addition to the action itself, the way in which it was handled is far from ideal."
William Abernethy, who has served as WCC's Dean of Humanities, Social and Behavioral Sciences for the past 12 years, will serve as the interim vice president of instruction. Abernethy worked closely with Bellanca during a recent strategic review of the campus.
He will earn $131,400.
The vice president of instruction acts as WCC's chief academic officer and is in charge of faculty hiring, instructional budgets, course offerings and curriculum approvals.
"I have full confidence in his ability," Bellanca said in the campus-wide email. "He is working on a transition plan that includes learning more about all of our instructional areas and working with deans and department chairs to resolve issues "
In the email Bellanca said she wanted to hire a new vice president for instruction by the 2014 academic year. Hawkins said there is no search planned yet for candidates and declined to say whether Abernethy was in the running to assume the role permanently.
College officials meet with finalists for Hardy's replacement this week and, according to Hawkins, are close to making an announcement about a new chief financial officer. The school is not disclosing finalists' names.
Kellie Woodhouse covers higher education for AnnArbor.com. Reach her at kelliewoodhouse@annarbor.com or 734-623-4602 and follow her on twitter.