Posted on
Thu, Dec 1, 2011 : 11:24 a.m.
County administrator apologizes to unions for incorrectly stating they pay nothing for health care
By Ryan J. Stanton
Washtenaw County Administrator Verna McDaniel misspoke recently when she stated certain county bargaining units that haven't settled new contracts pay nothing for health care.
"I would like to retract that as some of those units do, in fact, pay a health-care premium of $40 per month," McDaniel told AnnArbor.com via e-mail today.
McDaniel said the 24 employees represented by the Assistant Prosecutors Association each pay $40 per month for health care premium sharing, or $480 per year. She said the 13 employees represented by the Public Defenders Association also pay the same.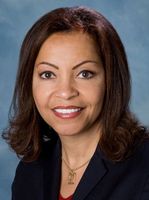 McDaniel said she has apologized to union leaders for her error.
But she said she was correct in stating that the 60 employees represented the AFSCME Local 3052 general supervisors bargaining unit pay nothing toward their health care.
Bargaining units that failed to settle new contracts before Sept. 15 are expected to start paying more for their health care benefits soon. The Washtenaw County Board of Commissioners is opting to go along with the state's new 80/20 rule for public employee health insurance.
That caps the county's contributions toward health care benefits at 80 percent of costs, while the nearly 100 employees affected will pick up 20 percent starting Jan. 1.
County officials didn't have an exact savings estimate from the 80/20 change when the board gave initial approval last month, but rough calculations showed it's in the six-figure range.
"A lot of our employees are under the family plan," McDaniel said at the time, explaining what affected employees would pay. "For 2012, we know the costs are going to go up. And let's just say if family coverage is $19,000, it'd be 20 percent of that — so roughly a little under $4,000."
Ryan J. Stanton covers government and politics for AnnArbor.com. Reach him at ryanstanton@annarbor.com or 734-623-2529. You also can follow him on Twitter or subscribe to AnnArbor.com's e-mail newsletters.