with poll:

Washtenaw County board chairman defends his decision not to repay $591

Posted on Fri, Jul 8, 2011 : 2 p.m.
One question continues to nag Conan Smith, chairman of the Washtenaw County Board of Commissioners: When will he pay back the county?
According to a posting on Smith's Facebook page, the answer is never. Smith says he doesn't plan to repay the $591 in county payments an auditor deemed improper more than five months ago.
"A number of friends asked why I wouldn't just pay the $600 and make this go away," writes Smith, D-Ann Arbor, giving a lengthy explanation of his reasons for not doing so.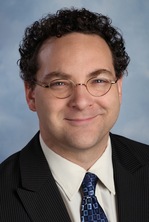 "I did not bilk the public and paying the consultants' assessment would essentially be an admission of guilt," he writes. "Those of you who know me know that I am never hesitant to admit when I've made a mistake and I'm quick to rectify it if I can. In this case, the mistakes were made by others. Trial by public humiliation is not going to change the facts."
Smith's response comes after months of public criticism following a report by an accounting firm that found 10 commissioners improperly billed the county for nearly $25,000 in per diem payments and mileage for attending meetings between 2005 and 2010.
Smith is one of four who have yet to repay the county and, being the board chairman, has been heavily criticized for his inaction.
County Administrator Verna McDaniel has said it's up to the board to decide how to handle the situation, but no commissioner appears willing to do anything about the matter.
In addition to Smith, the county has yet to receive $1,875 from Commissioners Barbara Levin Bergman, D-Ann Arbor, who plans to retire from the board at the end of next year. Former commissioners Ken Schwartz and Jessica Ping owe $1,055 and $5,003, respectively.
Smith wrote in his Facebook post that the auditor's report "was provided as guidance for the various decision-makers, not as a finding of indisputable facts."
"In reviewing those individual expenditures, I disagreed with their assessment," he writes, noting in his case there were 23 meetings red-flagged by the auditor.
Of those, Smith said, five were for public forums the consultants did not note as public meetings, 13 were for meetings of boards or commissions to which Smith was actually appointed, and five were for meetings he was sent to by the chair of the board.
"There were some paperwork discrepancies or misinterpretations that help explain the differences," Smith writes. "For example, two of the claims were for meetings of the Washtenaw Development Council, but were erroneously documented."