Posted on
Mon, Nov 5, 2012 : 10:45 a.m.
Washtenaw County Board of Commissioners may change compensation
By Amy Biolchini
The Washtenaw County Board of Commissioners may consider changing the way members are compensated, according to a report by the Ann Arbor Chronicle.
Conan Smith, chairman of the county board, may propose a change Nov. 7 from the current per-diem system to an automatic stipend that commissioners would receive with their compensation, the Chronicle reported.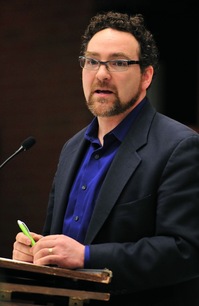 Ryan J. Stanton | AnnArbor.com
The per-diem payment system
came under heavy scrutiny in the 2010 election
and resulted in a change in the way that per diem requests were approved.
Board members are paid a base salary of $15,500 — though some receive more based on their appointments — and then receive per-diem payments that require the approval of County Clerk Larry Kestenbaum.
The Board of Commissioners sets its own compensation in the year prior to the new term, and has two regular meetings left this year: Nov. 7 and Dec. 5.
The commissioners haven't publicly discussed a compensation change since the spring, when Commissioner Dan Smith's proposed a 5.7 percent cut to compensation and benefits that failed to gain support.
Amy Biolchini covers Washtenaw County, health and environmental issues for AnnArbor.com. Reach her at (734) 623-2552, amybiolchini@annarbor.com or on Twitter.