Posted on
Thu, May 5, 2011 : 5:59 a.m.
Washtenaw County commissioners hesitant to approve financing plan for Packard Square project
By Ryan J. Stanton
Washtenaw County commissioners expressed hesitations Wednesday night about helping to finance the redevelopment of the former Georgetown Mall site in Ann Arbor.
While the county isn't expected to directly contribute any money to the nearly $50 million project known as Packard Square, it is being asked to approve a tax-increment financing plan that would forestall realization of any new taxes from the development for 14 years.
The 14-year TIF capture, included in a brownfield plan for the project, was approved by the Ann Arbor City Council on Monday and now needs sign-off from the county.
At issue Wednesday night was whether the county should move forward with applying for $2 million in state grants and loans for Packard Square, a four-story, mixed-use building containing 230 apartment units and 23,790 square feet of retail space.
A proposal brought forward by county staff asks the county board to authorize an application for a $1 million grant and a $1 million loan from the state for the project. The loan would be backed with the full faith and credit of the county, which led some commissioners to express concerns that the county might be left with debt obligations if the project isn't successful.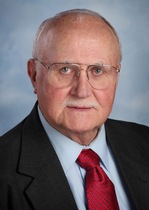 Citing the financial implications, Commissioner
Wesley Prater
, D-York Township, asked at the start of Wednesday night's Ways and Means Committee discussion to table the issue so it could be discussed at a future working session.
That caused some debate, but the board ultimately voted 6-5 to have it discussed in more detail at 6:30 p.m. tonight when the board meets for its next working session.
The developer of Packard Square is counting on the grant and loan money from the Michigan Department of Natural Resources and Environment to assist with environmental cleanup activities deemed necessary to prepare the site for a redevelopment.
The Ann Arbor City Council earlier this week approved a brownfield plan for the project that includes tax-increment financing of $5.8 million over a period of 14 years. TIF funds will be used to reimburse the developer for eligible costs and to repay the $1 million loan from the state.
A brownfield property is one in which site conditions present an obstacle to redevelopment. In Michigan, that can include properties that are environmentally contaminated, blighted or functionally obsolete, and the developer of Packard Square claims all three conditions exist.
Through tax-increment financing, no existing taxes are abated. However, the incremental increases in tax revenues that result from improvements to a property are channeled back to the developer to help cover costs and provide an incentive for development.
It's expected that $410,000 in TIF revenue — $40,000 of which are county funds — would be captured in the first year after the project is complete. The TIF capture is projected to increase by about 2 percent annually, according to information from the county.
Brett Lenart, who oversees administration of the county's brownfield program, said the implication of not approving the grant and loan application is that the TIF capture period would have to be increased from 14 to 18 years to make up for the lost $2 million. If that were the case, he said the brownfield plan would need to be reworked and resubmitted to the city.
Commissioners were only expected to vote on the loan and grant application in committee on Wednesday. It still would move forward to the full board for a final vote on May 18. The county also would hold a public hearing on the brownfield plan on May 18 with a final vote on June 1.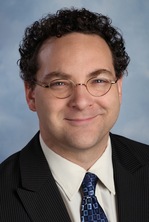 County Board Chairman
Conan Smith
, D-Ann Arbor, said he didn't support delaying the loan and grant application and said he'll try to move it through the full board on May 18.
"This particular issue is a revenue contract for a particular project," Smith said, adding it's been fully vetted by the county's brownfield committee and recommended by county staff. "And furthermore, it brings dollars in rather than spends dollars."
Commissioner Yousef Rabhi, D-Ann Arbor, agreed with Smith. In terms of impact on the budget, the county would not lose any tax dollars, he said.
"We're receiving a grant and we're receiving a loan," he said. "The tax capture from that site will remain constant over the TIF capture period. That's how TIFs work. We won't see an increase from the site for the TIF capture period, which is 14 years, after which time we'll receive the additional tax dollars that site generates."
Commissioner Rob Turner, R-Chelsea, said he wasn't convinced yet. He wanted assurances the project would be successful and the county wouldn't be on the hook financially.
"I'm going to have to have some real assurances, and this is going to take a long drawn-out discussion, to make sure that we have guarantees that this money is going to be paid," he said, adding he was involved with a similar development that went bankrupt and was left holding the bag. "What I don't want to have happen is this county being left holding the bag."
Ryan J. Stanton covers government and politics for AnnArbor.com. Reach him at ryanstanton@annarbor.com or 734-623-2529. You also can follow him on Twitter or subscribe to AnnArbor.com's e-mail newsletters.