Posted on
Wed, Apr 10, 2013 : 5:58 a.m.
Washtenaw County considers dental clinic for Medicaid patients
By Amy Biolchini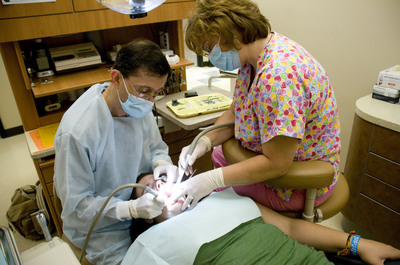 AnnArbor.com file photo
Washtenaw County
's next move to help low-income individuals gain access to services may be in the form of a new
dental clinic
for individuals on
Medicaid
.
"We have met people who are ashamed to smile, and that's embarrassing. Their self-worth is lowered. Their ability to interact with people is diminished, and their ability to apply for a job is diminished," said Dick Fleece, director of Washtenaw County Public Health.
Less than one percent of the 300 dentists in Washtenaw County accept Medicaid patients because the reimbursement rate for dental care through the program is "dismally low," Fleece said.
There are various free clinics in existence now -- including Hope Clinic and the University of Michigan School of Dentistry's Community Dental Clinic -- but there is a greater need for a clinic to provide dental services, Fleece said.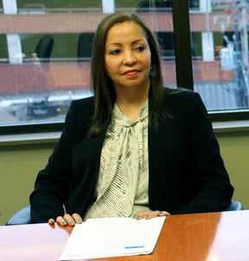 AnnArbor.com file photo
The initiative is one supported by County Administrator
Verna McDaniel
, who
mentioned the dental clinic in December
as a project she wanted to pursue this year.
Fleece and his staff in Washtenaw County Public Health, as well as staff from the University of Michigan's Dental Clinic, made the case for a dental clinic to county leaders at a working session of the Board of Commissioners April 2.
Three out of the nine county commissioners attended the meeting: Felicia Brabec, D-Pittsfield Township; Andy LaBarre, D-Ann Arbor and Yousef Rabhi, D-Ann Arbor.
The reimbursement rate to dentists for care provided to Medicaid patients is much lower than the reimbursement rate for care for patients covered by private insurance - which often deters dentists from accepting Medicaid patients, Fleece said.
"It's a real unmet need in this community," Fleece said.
The Hope Clinic serves about 1,400 patients per year, and only sees patients without insurance.
The UM Dental School sees less than 1,000 patients per year and has a limited range of services that it can provide to patients, as its primary function is education.
About 20,000 Washtenaw County residents are on Medicaid with a dental benefit and have difficulty accessing services, Fleece said. Additionally, there are 43,000 residents that don't have dental insurance.
Fleece said he had little experience with running a dental clinic, and proposed to county leaders that a separate organization run it: Michigan Community Dental Clinics Inc. -- a non-profit company that runs dental clinics for 22 health departments in the state.
Fleece invited the executive director of Michigan Community Dental Clinics, Dr. Tom Veryser, to speak before the county commissioners at the April 2 meeting.
Patients coming in to Medicaid clinics have more severe dental problems than those that go to private practitioners and require extensive treatment, Veryser said.
Fleece said he didn't think that there would be enough "benevolent funders" to support the construction and start-up costs of the clinic, and that it would likely require the full faith and credit of the county to make it happen.
"It would be wonderful if we had a benevolent donor," LaBarre said. "I think this is a worthy endeavor to consider bonding for."
The county's initial investment would be about $1 million to build the clinic, which could be paid back over 10 to 20 years, Fleece said, floating the idea of building a 12-bed-capacity building and initially only filling it with eight beds.
The clinic would need to be associated with the local health department to be eligible for a higher reimbursement rate for dental services through the Medicaid program.
"If we could get the support of the board and get financing and find a spot, we could have it open … before the end of 2014," Fleece said.
After the presentation by Fleece, Administrator McDaniel directed her staff to form a task force to further pursue the logistics to creating a dental clinic.
Amy Biolchini covers Washtenaw County, health and environmental issues for AnnArbor.com. Reach her at (734) 623-2552, amybiolchini@annarbor.com or on Twitter.