Posted on
Thu, Feb 24, 2011 : 3:46 p.m.
Washtenaw County Democrats say changes to emergency manager rules would harm cities, schools
By Ryan J. Stanton
State Rep. David Rutledge, D-Superior Township, expressed dismay today at the state House's passage of legislation he says promises to hurt local governments and school districts.
The Michigan House on Wednesday approved a package of bills that would grant broad powers to emergency financial managers appointed by the state to run struggling cities and schools.
Opponents say it's a power grab by the state. Supporters argue the legislation would lead to earlier intervention by the state in financially troubled communities and schools, and would help local schools and governments avoid bankruptcy.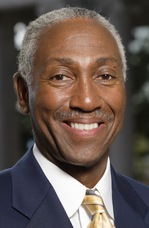 The main bill in the package passed 62-47, with the vote falling mainly along party lines in the Republican-led House. The legislation now goes on to the Senate.
Rutledge, who represents the cash-strapped city of Ypsilanti and other parts of eastern Washtenaw County, said he intends to fight the legislation. He argues it would give emergency managers "unchecked control" over Michigan communities in financial disaster status.
The bills would give emergency managers the ability to sell a local government's assets, terminate or renegotiate labor contracts, remove pension board trustees, set minimum staffing levels and enter into consolidation of service agreements. The legislation also allows private companies to serve as a local government's emergency manager.
Rutledge argues the manager would only be accountable to the state treasurer and would not be required to collaborate with local officials, labor unions or community members.
"I am deeply concerned about the potential long-term damage this legislation could have on our local communities," Rutledge said in a statement today. "Local governments in financial stress should have access to resources and support from the state so that solutions can be found collaboratively before communities are forced into emergency status. Instead of offering support, this legislation would give emergency managers unlimited power."
The legislation passed through the House Committee on Local, Intergovernmental and Regional Affairs, which is chaired by state Rep. Mark Ouimet, R-Scio Township.
Rutledge voted against the legislation in committee and again on Wednesday on the House floor. State Rep. Jeff Irwin, D-Ann Arbor, also voted against it.
"One troubling aspect is that these changes to the EMF act were rushed through at top speed," Irwin said. "I don't think it's appropriate to fast track a bill related to the state taking over local governments. When we're taking about usurping local elected officials and the will of the voters, that bill should enjoy thorough debate and consideration."
Many communities throughout Michigan are facing significant financial issues through no fault of their own, Rutledge said
"Unstable state funding to local governments and an unpredictable economy should not mean voters lose their right to make decisions about their own community," he said.
State Rep. Al Pscholka, primary sponsor of the bill package, argues his legislation "brings common sense and fiscal responsibility" to the resolution of local financial emergencies.
"This bill outlines a series of triggers that allows the Michigan Department of Treasury to reach agreements with local schools and governments to eliminate deficits and put their fiscal houses in order," Pscholka, R-Stevensville, said in a statement. "The bill also proposes some tough love for local leaders who won't make the necessary changes to bring the books into balance and protect the interest of taxpayers."
Republican Gov. Rick Snyder and his administration repeatedly have said there needs to be better clarity over the powers of emergency financial managers in both municipalities and schools, as well as allowance of earlier intervention by the state.
Ryan J. Stanton covers government and politics for AnnArbor.com. Reach him at ryanstanton@annarbor.com or 734-623-2529.