Posted on
Thu, Feb 21, 2013 : 4:14 p.m.
Washtenaw County House members receive opposite scores on environmental scorecard
By Erica Hobbs
Washtenaw County's two members of the U.S. House of Representatives have earned opposite scores regarding their stances on the environment and economic freedoms, according to two reports released Wednesday.
The League of Conservation Voters released its 2012 National Environmental Scorecard, ranking congressmen on a scale of 1 to 100 on what it considers the number of pro-environment votes cast divided by the total number of environmental-related votes. That included 14 votes in the Senate and 35 votes in the House, which covered issues including public health protections, clean energy, and land and wildlife conservation.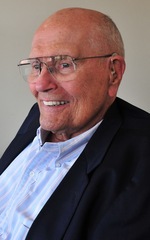 Ryan J. Stanton | AnnArbor.com
U.S Rep. Tim Walberg (R-Tipton) earned a 9 percent score (6 percent lifetime) for his 2012 environmental voting record while U.S. Rep. John Dingell (D-Dearborn) earned an 83 percent score (74 percent lifetime) for his record. Michigan senators Carl Levin and Debbie Stabenow, both Democrats, each received high scores with ratings of 100 percent and 86 percent, respectively. Levin received a lifetime score of 81 percent and Stabenow received a lifetime score of 85 percent.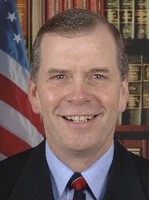 File photo
As a whole, Michigan had an average House score that met the national House score at 42 percent. Michigan Senators had an average score of 93 percent, higher than the national Senate score of 56 percent.
Out of all Michigan congressmen, both senators and five House members received scores of 85 percent or above, while seven received scores below 10 percent, including Walberg.
The national League of Conservation Voters applauded the U.S. Senate for defending the environment against the House for what it described as being the most "anti-environmental House in our nation's history."
The Michigan LCV, however, praised Levin and House Rep. Gary Peters for their work.
"No other state in the country values its land, air and water as much as Michigan, the Great Lakes state, and we are proud to have allies such as Senator Carl Levin and Congressman Gary Peters who lived up to this ethos during 2012," Michigan LCV Executive Director Lisa Wozniak said in a press release. "Unfortunately, the same cannot be said for our entire delegation, particularly in the House where our average score was a dismal 42 percent."
Peters received a score of 94 percent.
The same day Americans for Prosperity, an organization advocating small government and free markets, released their own scorecard, measuring members of Congress on their voting record of what it considers promoting economic freedoms.
Like the LCV ratings, Washtenaw County's House members received opposite scores. With a score of 95 percent (lifetime 95 percent), Walberg had one of the highest ratings of Michigan congressmen, while Dingell received one of the state's lowest with a score of 5 percent, (lifetime 1 percent). Levin received a 6 percent score (3 percent lifetime) and Stabenow received 14 percent (5 percent lifetime).
The scorecard reviewed votes relating to the repeal of the Affordable Care Act, the Environmental Protection Agency's regulation of greenhouse gases and several Congressional Review Act resolutions to overturn new regulations, among others.
AFP praised the House for its conservative legislation in 2012 but accused the Senate of stopping reforms.
"This past session of Congress was important because it was the first one after the 2010 elections, when voters sent a wave of conservative legislators to Capitol Hill. Americans signaled that they were tired of big government and wanted more economic freedom," AFP Director of Policy James Valvo said in a press release. "Not surprisingly, congressional Democrats and Republicans performed starkly differently on the scorecard. While the House passed many important substantive and procedural reforms, the Senate showed a poor free market voting pattern and stopped these reforms from seeing the President's desk."
Washtenaw County congressmen were not immediately available for comment.