Posted on
Wed, Jun 13, 2012 : 8:53 p.m.
Washtenaw County lawmakers sound off as anti-abortion legislation passes out of state House
By Ryan J. Stanton
Democratic lawmakers from Washtenaw County are calling Wednesday's anti-abortion vote in the state House an attack on women and their right to choose.
Meanwhile, Republicans are hailing passage of House Bill 5711 as an effort to better regulate abortion clinics and protect expectant mothers from being forced to have an abortion.
The controversial legislation passed 70-39 and now heads to the Senate for consideration, though it's not expected to be taken up until September.
The bill adds new restrictions and regulations for abortion practices in Michigan, addressing the disposal of fetal remains, prohibiting the use of teleconferences to prescribe abortion medication and making it a crime to coerce a woman into having an abortion.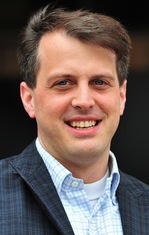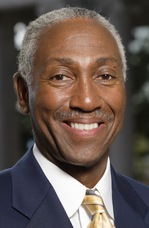 Republicans call the measures commonsense reforms that are long overdue. Democrats fear they would institute an onerous and bureaucratic licensing and regulatory process, while enacting expensive new fees that could shut down many clinics.
"If Republicans think that Obamacare is socialism and they're decrying the government-directed nature of Obamacare, this is government-directed health care on steroids," said State Rep. Jeff Irwin, D- Ann Arbor. "This is them telling doctors how they can and can't prescribe medication."
Democrats also argued the measures invade the doctor-patient relationship by requiring new screenings to determine if a woman is being coerced and creates a new windfall for insurance companies by requiring doctors to carry $1 million in medical liability insurance.
State Reps. Rick Olson and Mark Ouimet, both Republicans from Washtenaw County, could not be reached for comment.
State Rep. Tom Hooker, R-Byron Center, helped author the legislation. In a statement released on Wednesday, he called it "horrifying" to think that a woman could be coerced into having an abortion at a facility that isn't properly equipped with the resources necessary to perform lifesaving surgery on her if something goes wrong during a procedure.
"Few clinics statewide have ever been inspected or licensed," Hooker said, noting his legislation requires that abortion clinics are inspected to meet state and federal regulations.
Irwin sees the issue differently, saying the Republicans are trying to frustrate patients by putting a number of barriers in the way.
"They're requiring clinics that perform abortions to get the sort of facility upgrades, inspections and other training and square-footage requirements of a free-standing surgical center," he said.
State Rep. David Rutledge, D-Superior Township, called the bill an attempt to undermine women's reproductive rights by establishing "capricious obstacles" that women and their doctors must overcome before making reproductive health decisions.
Noting the legislation is nearly identical to changes passed in six other states, Rutledge said it seems this is part of a national effort to erode women's right to choose.
"Abortion should be safe, legal and rare," he said. "This change will limit access to safe and legal abortions and could force women without resources into dangerous situations."
Rutledge said Michigan families deserve a government that will work for their best interests, focusing on jobs, the economy and a quality public education system.
"This legislation is not just a politically motivated distraction from those efforts, it's counterproductive and potentially dangerous," he said.
Ryan J. Stanton covers government and politics for AnnArbor.com. Reach him at ryanstanton@annarbor.com or 734-623-2529. You also can follow him on Twitter or subscribe to AnnArbor.com's email newsletters.