Posted on
Thu, Apr 4, 2013 : 12:43 p.m.
Washtenaw County moves to hire 39 mental health workers to accommodate growing demand
By Amy Biolchini
Responding to a growing local need for mental health services, Washtenaw County is moving to hire 39 new employees this month.
The workers -- 14 of which will be client services managers -- would all be hired into the Washtenaw County Community Support and Treatment Services department that provides services to adults with severe mental illness, severely emotionally-disturbed children and people with developmental disabilities that live in the county.
The Board of Commissioners voted 6-0 in its Ways and Means meeting Wednesday night to approve the measure. Absent were commissioners Conan Smith, D-Ann Arbor; Rolland Sizemore Jr., D-Ypsilanti Township and Alicia Ping, R-Saline.
"We're serving 40 percent more people today than we were five years ago, just not with increase in staff," said Dr. Tim Florence, medical director for CSTS.
Andrew Kuhn | For AnnArbor.com
As a part of the resolution, the county board also gave its initial stamp of approval to giving CSTS more administrative control over its operations.
The addition of 39 employees will bring the 270-member workforce at CSTS to a level that meets the current demand for service, Florence said.
The new positions will be funded through the Medicaid program and will not require the allocation of dollars from the county's general fund, Florence said.
The 2013 budget for CSTS is $28.7 million. Under the measure that received initial approval Wednesday night, the department's budget would be increased to $41.8 million.
Commissioner Felicia Brabec, D-Pittsfield Township, called CSTS an "integral" service to the community.
Board Chairman Yousef Rabhi, D-Ann Arbor, also voiced his support for the measure.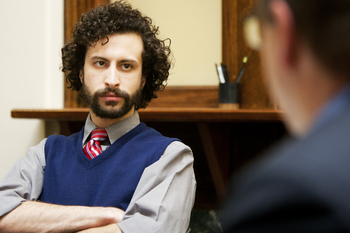 Andrew Kuhn | For AnnArbor.com
"There's so much need in our community that goes unmet," Rabhi said. "The need to bring staff on is absolutely crucial. It means a better service for people that we support in our community."
Rabhi added that majority of new positions will be under union contracts.
"It will mean a net increase in union positions, which I am very supportive of," Rabhi said.
Adding 39 employees to the county's workforce in addition to the creation of two other new positions in other departments would bring the total number of county employees to about 1,375, said Commissioner Dan Smith, R-Northfield Township.
"That's the highest headcount we'll have had since 2008," Smith said. "I will be supporting (the measure), but I'm cautious and leery about increasing the county's headcount at this time."
The Washtenaw Community Health Organization (WCHO) is a freestanding governmental agency created by the Board of Commissioners and the University of Michigan in 2000.
CSTS is the service provider for the WCHO, and is a county department charged with providing all medically necessary services for individuals on Medicaid.
For the 2013 fiscal year, WCHO paid CSTS $24.9 million for services, broken down from the following funding sources:
Medicaid - state: $9.2 million
Medicaid b(3): $2.8 million
Medicaid HSW: $8.5 million
State general funds: $3.9 million
Adult Benefit Waiver program: $255,900
Children's Waiver program: $163,800
Michigan Child program: $84,600
The $24.9 million contract accounts for 18 percent of the WCHO's $140 million annual expenditures on mental health services.
CSTS supplements the funding from WCHO through grants, contracts, service charges, donations and transfers from Washtenaw County's general fund. In 2010 that amount was $230,000 and in 2011 it was $215,000. There is no budgeted general fund contribution for 2012 or 2013.
Under the resolution passed Wednesday night, WCHO will be increasing its funding to CSTS by $14.3 million for a total allocation of $38.7 million.
The money comes from existing WCHO funds, Florence said, and was approved by WCHO's board of directors.
Florence said the WCHO board agreed to increase funding to CSTS with no changes to the presented plan.
"I'm very happy that the WCHO board supports this funding choice," said County Administrator Verna McDaniel. "We'll be working hard to make sure those positions are filled."
In addition to the hirings, the changes approved to the CSTS structure will give it more immediate control over its budgetary, finance and administrative oversight. Those functions now are carried out by WCHO -- which is not optimal for CSTS to operate efficiently, Florence said.
Those 76 positions would be reclassified from WCHO positions to CSTS jobs under the resolution the commissioners approved Wednesday.
"Now we're moving so that CSTS has all the necessary tools and resources to provide those services, and has the administrative functions to monitor them," Florence said.
Administrative costs for the WCHO total $19.7 million, or 14 percent of its total expenses.
CSTS has one of the highest number of employees -- 270 -- and budget out of all county departments, second only to the sheriff's office.
Its adult mental health services are housed at 2140 Ellsworth Road in Ann Arbor. It also has a location at 750 Towner St. in Ypsilanti that serves developmentally disabled individuals.
Under the county's 2013 space plan, adult mental health services will move to the county Annex building at 110 N. Fourth Ave. in downtown Ann Arbor.
The move will coincide with the hiring of the 39 workers, Florence said, and will allow CSTS better access to treat their patient population.
The WCHO has 86 employees and serves residents in Lenawee, Livingston, Monroe and Washtenaw counties. It is funded by state program dollars and has a 2013 budget of $147 million -- $140 million of which is dedicated to mental health services.
About 89 percent - or $124 million -- of the WCHO's funding for mental health services comes from Medicaid.
Less than 1 percent, or about $1.4 million, comes from local and miscellaneous funding sources. The majority -- about $1.1 million -- of that came from Washtenaw County's general fund.
Should the Board of Commissioners give final approval to the measure at its April 17 meeting, the 39 new positions would be advertised on the county's website.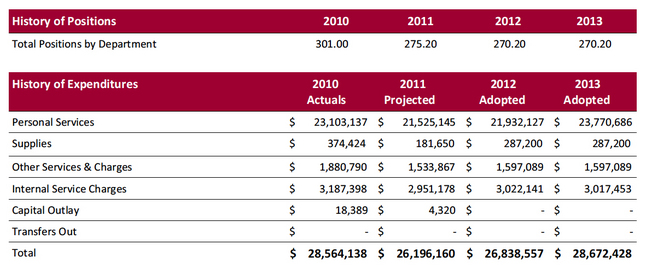 Amy Biolchini covers Washtenaw County, health and environmental issues for AnnArbor.com. Reach her at (734) 623-2552, amybiolchini@annarbor.com or on Twitter.