Posted on
Mon, Feb 28, 2011 : 5:58 a.m.
Washtenaw County not alone in struggling to fund future retiree health care costs
By Ryan J. Stanton
Washtenaw County is nearly $150 million behind on setting aside funding for future retiree health care benefits, but it's managing the problem better than many of its peers in the state, a new report by the Citizens Research Council of Michigan suggests.
CRC's latest report looks at how growing health care costs are impacting counties throughout Michigan. It shows a significant share of counties' budgets are now going to pay for health care benefits provided to retirees for services provided years ago.
Washtenaw County's annual required contribution for retiree benefits is about $10.8 million, more than 5 percent of the county's total budget, or nearly 11 percent of the general fund.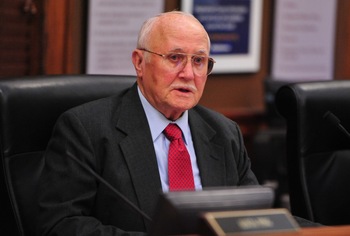 Ryan J. Stanton | AnnArbor.com
Because of the size of most counties' annual required contributions, CRC found many counties do not pay the full amounts. In 2009, the average county funded 61 percent of its annual required contribution, while Washtenaw County funded about 95 percent.
No county is anywhere close to fully funding its future retiree benefit liabilities at this time, and dozens remain zero-percent funded, CRC's report shows.
Washtenaw County actually is doing better than many, with about a quarter of its future retiree benefit liabilities funded. The report shows the county with assets of nearly $50 million versus a liability of close to $200 million, leaving an unfunded liability of close to $150 million.
That's on top of the fact that the county's pension system is about 77.5 percent funded, with about $60.7 million in unfunded liabilities, according to audit figures.
County officials point out the county's Voluntary Employee Beneficiary Association Trust saw its assets grow to more than $55.6 million as of December 2010, so the latest numbers are slightly different than the figures cited in the CRC report. But that still leaves a gaping hole that has members of the Washtenaw County Board of Commissioners concerned.
Commissioner Wesley Prater, D-York Township, said the county's total unfunded liabilities — when factoring in pension obligations, future retiree benefits, debt and time owed to employees — actually ticks up to about $385 million. He acknowledged the county's VEBA Trust is significantly underfunded and said the county needs to take steps to address that.
"It is a big number and we've got to start talking about it so people understand," he said. "We haven't had an in-depth look at the funding for the VEBA, and I really don't know where it is except there is a huge unfunded liability there and I am concerned."
Prater said the county's administration hasn't really communicated much with the board on the issue, and it's "time to start breaking it down."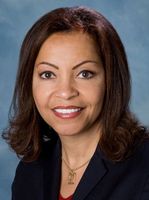 County Administrator Verna McDaniel acknowledged that Washtenaw County has felt the effects of the rising cost of health care, both for active employees and retirees.
In an effort to stay ahead of the curve, she said, the county established a VEBA Trust in 1996, which acts as a vehicle to assist in funding health care benefits for retirees.
CRC points out that it wasn't until 2004 that the national Governmental Accounting Standards Board issued new guidelines for governments to account for future retiree benefits while employees are still working and earning the benefits. That means many governments now have large future liabilities on the books that were never accounted for before.
Counties' responses have been varied, CRC's report found. While many are closing retiree health care plans to new hires, increasing their pre-funding, raising deductibles, increasing vesting requirements and shifting to defined contribution plans, some have yet to take action.
"As a long-term cost saving strategy, many Michigan counties have switched from providing full or limited retiree health care benefits to not providing retiree health care benefits to newly hired employees," CRC's report found. "Seventeen county respondents, or about a third, have closed their retiree health care plans to new hires."
Washtenaw County is not one of those 17.
The county will be in negotiations with the majority of its collective bargaining units this year, as most contracts expire in December. The county is counting on concessions from labor unions in order to help close a $20.9 million structural deficit over the next two years. Seeking uniformity in health care plans between different labor groups is a goal of the county.
The union representing Washtenaw County sheriff's deputies recently agreed to start sharing the cost of health care premiums starting in 2013, with each employee paying $50 a month. That's expected to save $168,000 a year in both 2013 and 2014.
"At this time, however, the union employees do not pay anything for health care, whether it's a single person or a family. I believe that has to change," said County Commissioner Leah Gunn, D-Ann Arbor, noting that non-union employees already have started paying $50 a month.
Background
In 2002, the county began negotiating changes to health care, moving from a traditional health care plan to that of a PPO or preferred provider organization.

In 2008, a three-tier health care system of benefit eligibility was negotiated based on years of service. At the same time, cost sharing for retiree health care benefits was implemented, also based on years of service. The county and its unions negotiated to have employees begin contributing between 0.5 and 1 percent toward the VEBA financial liability.

In 2009, concessionary negotiations were completed with some employees undertaking modified prescription co-pays, office co-pays and premium sharing on a bi-weekly basis.
Eric Lupher, CRC's director of local affairs, said it's becoming increasingly clear that the budget problems facing Michigan governments cannot be adequately addressed until the cost of health care benefits for public employees is confronted. He predicts the costs are only going to continue to grow as more baby boomers reach retirement age.
CRC obtained data from the Municipal Employees Retirement System — which nearly 700 local governments in Michigan use — showing the ratio of active to retired employees in the MERS program decreased from 7.5 in 1955 to 1.4 in 2009.
It may soon reach the point when there are more retired than active employees eligible for health care benefits, CRC states in its report.
"This is already the case for some counties," CRC says. "This phenomenon magnifies increasing health care costs as counties incur higher costs for a larger number of retirees, individuals who currently provide no services to the county and yet for which the county must pay costs."
Ryan J. Stanton covers government and politics for AnnArbor.com. Reach him at ryanstanton@annarbor.com or 734-623-2529.