Posted on
Thu, Nov 17, 2011 : 2:59 p.m.
Washtenaw County officials bracing for potential retirement of 100 county employees
By Ryan J. Stanton
As many as 100 employees in Washtenaw County government could retire by the end of the year, possibly meaning a restructuring of some county departments.
It also could mean the county will rehire some retired county employees on a temporary basis to get through the transition, paying them both a salary and a pension for a while.
And it could mean some county employees will get 8 percent raises to step up and take on additional responsibilities.
It also means the county will be hiring soon.
Those details were shared by county officials Wednesday night as the Washtenaw County Board of Commissioners adopted a two-year budget for 2012 and 2013.
The discussion came after Commissioner Dan Smith, R-Northfield Township, proposed taking away the county administrator's ability to hire back retired employees on a temporary basis without first getting approval from the county board.
"I think, given the nature of the situation, this board needs to be a little bit more involved than what's currently proposed," he said.
But other commissioners said they didn't want to get into a position where the county board was micromanaging day-to-day hiring decisions.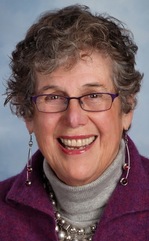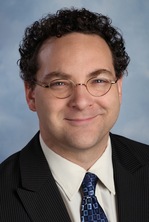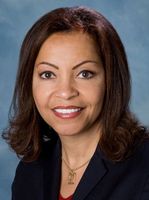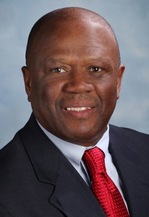 "I'm not an administrator. I'm a policy-setter here," said
Barbara Levin Bergman
, D-Ann Arbor, adding she trusts the administrator and her staff to make those decisions.
After some discussion, the board voted to go with an alternate proposal offered by Chairman Conan Smith, D-Ann Arbor, that requires the county administrator to report monthly to the county board on any temporary rehires of retirees.
Conan Smith said he believes there could be as many as 70 senior employees moving out of the organization in the next six months.
"That loss of institutional memory is potentially catastrophic for the organization," he said, adding one way to make it through the transition is to tap into the employees who are retiring.
"I think the staff, the administrator and her team understand that it's not a long-term solution for any of those positions, but it's an important tool that we afford them," he said.
County Administrator Verna McDaniel said the county is about to go through a heavy period of transition and she agreed it could be catastrophic if not managed correctly.
She said many of the 100 employees she mentioned already have retired in recent months and the rest are expected by the end of December. Because of new contracts kicking in, their retirement benefits would be less if they waited until after Jan. 1.
That's less than 10 percent of the county's work force, but it still means the loss of a great deal of institutional knowledge, McDaniel said. The county currently has about 1,350 employees.
"You commissioners do deserve to know what's going on," she said, agreeing with the new reporting requirement. "I think we should be transparent. I have no problem with that."
Departments that might see a notable loss of employees or senior level managers include Community Support and Treatment Services, Trial Court, Equalization, and Employment Training and Community Services.
McDaniel said many positions will be filled on a temporary basis, but the exodus gives her the opportunity to consider a restructuring of some departments. In some cases, she said, it's going to be tough to find new hires because of the specific certifications required.
She said the county will be looking to promote from within where it makes sense and some employees could get raises as a result.
That drew criticisms from Commissioner Ronnie Peterson, D-Ypsilanti, who reminded commissioners the county faces a $11.6 million deficit in 2014.
"You're $11 million in debt and you're spending like you're running the Roman empire," he said, going on to ask questions about the potential for raises or bonuses.
The news that some employees might be getting 8 percent raises came only after repeated questioning by Peterson, who asked McDaniel directly if there were any bonuses or raises for any employees included in the budget for 2012 and 2013.
"No raises have been given," McDaniel responded.
Peterson asked the question again, probing to find out whether any county officials are expected to get a raise in the next two years.
"No one has been given a raise," McDaniel said again.
Peterson repeated his question, asking if raises were expected.
"We haven't made that determination yet," McDaniel said.
"Is that in the works?" Peterson asked.
"I can give you a full report once we discuss it," McDaniel said.
Peterson said he's received five letters from county employees who recently accepted concessions that are affecting their quality of life. He said they're concerned other county employees might be getting bonuses or raises, which he considered unfair.
"That has no improvement on the morale around the organization — I think that hurts it," he said. "I think when you have asked folks to make sacrifices and they have done it consecutively and without any hesitation … it is not the time to reset the budget and have dollars built in there that are going to allow people to get 8 percent raises."
Conan Smith chimed in at that point to say the county has a standing policy that applies to both union and nonunion employees and calls for raises when employees are asked to do work at a higher grade than their current classification.
"So in other words, if your boss disappears and we ask you to do your boss's work, you can receive, by policy, up to an 8 percent bump in your salary," he said. "And I think it's fair given the amount of turnover that we're experiencing. That may happen. It may happen for union employees. It may happen for nonunion employees."
Peterson said he still thinks all county employees should sacrifice together.
Ryan J. Stanton covers government and politics for AnnArbor.com. Reach him at ryanstanton@annarbor.com or 734-623-2529. You also can follow him on Twitter or subscribe to AnnArbor.com's e-mail newsletters.