Posted on
Thu, Jul 7, 2011 : 5:59 a.m.
Washtenaw County officials give initial OK to consolidation of 3 departments resulting in 8 job cuts
By Ryan J. Stanton
The Washtenaw County Board of Commissioners gave initial approval Wednesday night to consolidate three county departments into one new service unit officially called the Office of Community and Economic Development.
The merger of three offices — Community Development, Economic Development and Energy, and Employment Training and Community Services — marks a major transformation for the county as it continues to chip away at a looming budget deficit.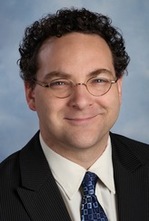 According to a staff memo, the changes will result in an annualized reduction of more than $1.2 million, including $517,817 in direct savings to the general fund.
The number of full-time employees working in those areas will drop from about 40 to 32, a net reduction of eight county jobs, according to a business plan for the new office.
The reorganization also requires a number of position modifications. In all, there would be 11 positions eliminated, three new positions created, 20 job reclassifications and five title changes. A management analyst position also would be held vacant.
Many nonunion positions would be reclassified as union positions, according to Diane Heidt, the county's human resources and labor relations director.
Mary Jo Callan, current director of the Office of Community Development, would lead the new office if the reorganization gets final approval at the county board's Aug. 3 meeting.
The consolidation would become effective Jan. 1, 2012.
According to the business plan, the new office would focus on three main areas: human services, housing and community infrastructure, and economic and workforce development.
It would operate on a $16 million budget in 2012 — down from the $18.6 million for those program areas in the county's 2011 budget. About $11.8 million of that is expected to come from federal sources, with another $374,667 coming from the state.
Diane Keller, president and CEO of the Ann Arbor/Ypsilanti Regional Chamber, issued a written statement Wednesday applauding the county for its efforts to streamline services. The consolidation comes as the county sees federal stimulus funding drying up.
Keller said the merger of the three offices will create a stronger, more efficient approach to regional economic development.
"Adversity creates possibilities," she said, "and the consolidation of workforce, economic and community development offices holds great promise for county government to further strengthen its role as a model for other communities, schools, and local governments to put aside traditional structures and interests for the good of the community as a whole."
County Board Chairman Conan Smith, D-Ann Arbor, said the consolidation is necessary, but there's no question there will be a reduction in services. One example is the county's free weatherization program that helps homeowners reduce their energy bills.
"We were doing millions of dollars of weatherization for folks, which has a systemic impact on their personal budgets," Smith said. "But that was stimulus-funded work. That was a three-year program and stimulus funding will run out next year."
Smith said county officials have a keen interest in maximizing the efficiency of human service delivery, and that's the No. 1 priority right now. He said there's a lot of duplication of administrative functions in the three offices being merged, and so the changes will allow the county to make sure a higher percentage of dollars are going into services to the public.
"Across the country, what we're learning is that the workforce development, community development and economic development functions coincide with each other very well," he said. "They should be interacting dynamically. Having them in three separate silos really didn't allow us to do that to the maximum extent possible."
Commissioner Kristin Judge, D-Pittsfield Township, said the real issue is less revenue is coming into the county, and that's something the county must confront.
"That's just something I think the board has gotten used to understanding now and unfortunately the residents are going to have to follow along with us," she said. "There is less money and service impacts are going to happen."
County Administrator Verna McDaniel also announced Wednesday night that an estimated 900 individuals in Washtenaw County will be cut off from state cash assistance on Oct. 1. She said she's planning to come back to the board in September with a comprehensive plan to address that and find ways to be proactive to assist those individuals.
Ryan J. Stanton covers government and politics for AnnArbor.com. Reach him at ryanstanton@annarbor.com or 734-623-2529. You also can follow him on Twitter or subscribe to AnnArbor.com's e-mail newsletters.