Posted on
Thu, Dec 8, 2011 : 7:41 a.m.
Washtenaw County voices opposition to ban on domestic partner benefits
By Ryan J. Stanton
As the state House prepares to vote on legislation banning domestic partner benefits for some public employees in Michigan, Washtenaw County is taking a stand.
The county board voted 9-2 Wednesday night to go on record opposing House Bills 4770 and 4771, which advanced in the state Senate hours earlier.
The county joins a growing list of local entities opposing the GOP-backed legislation, including the Ann Arbor City Council, University of Michigan, Eastern Michigan University, and the Ann Arbor/Ypsilanti Regional Chamber of Commerce.
Among those who came out to show their support for the county board's stance on Wednesday were state Sen. Rebekah Warren, D-Ann Arbor; City Council Member Sandi Smith, D-1st Ward; and Andy LaBarre of the Ann Arbor/Ypsilanti Regional Chamber.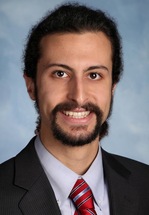 The Republican-led Senate on Wednesday approved the bills aimed at blocking the offering of taxpayer-paid health insurance to domestic partners living with some public employees.
The main bill in the package passed by a 27-9 vote with only Democrats in opposition. It returns with changes to the House, which approved the bill earlier this year.
"This is sending a message to the rest of the world that Michigan is not a friendly place to be and we can't afford to do that," Smith said.
Commissioner Yousef Rabhi, D-Ann Arbor, brought forward the county's resolution, which stirred some debate. It passed 9-2 with Republicans Rob Turner and Dan Smith voting no and suggesting it wasn't an issue the county board should be chiming in on.
Rabhi said he believes it's an issue the county needed to take a stand on as it directly affects county employees. He called it a matter of fairness and equality, and noted the county currently provides domestic partner benefits for nine of its employees.
"Attacking one group is an attack to all of us and I'm firmly opposed to that," Rabhi said.
The pending GOP legislation would prohibit some public employers from extending health benefits to unmarried partners of employees, whether they are of the same sex or opposite sex. It would apply to public schools, local governments and some state employees.
It's being reported that the ban would not apply to public universities, which have constitutional power to determine their own policies. Even though universities are constitutionally autonomous, some remain skeptical that will be enough to keep them immune from the ban.
About 570 adults and 48 children receive domestic partner benefits through the University of Michigan's health care plan.
Ann Arbor offers domestic partner benefits as long as the employee and "other qualified adult" have lived together for 18 months and that currently applies to 12 people.
Rabhi said a state order to discontinue domestic partner benefits would affect the county's ability to hire and retain the kind of talented staff needed to run county government.
"We need the best and the brightest, and we cannot do that if we can only extend benefits to different-sex couples," he said. "We need to be able to offer benefits to other qualified adults, to same-sex couples, to domestic partners. We need to be able to give any employee that comes to work for the county the kind of benefits that any other employee would get."
Doing otherwise, Rabhi said, would constitute discrimination.
"We cannot discriminate and we should not be forced to by the state, and that's what we're taking a stance on," he said.
Ryan J. Stanton covers government and politics for AnnArbor.com. Reach him at ryanstanton@annarbor.com or 734-623-2529. You also can follow him on Twitter or subscribe to AnnArbor.com's e-mail newsletters.