Posted on
Thu, Jan 5, 2012 : 5:59 a.m.
Washtenaw County officials place new limits on public speaking time during meetings
By Ryan J. Stanton
Citizens who want to speak their minds before the Washtenaw County Board of Commissioners will have fewer opportunities to do so in 2012.
Commissioners took action Wednesday night to change their board rules, eliminating opportunities for public input at the tail ends of meetings.
They also reduced the time each speaker is allowed to address the board at the start of each meeting from five to three minutes.
The changes apply to full county board meetings as well as the Ways and Means Committee meetings that immediately precede them the same night.
Ryan J. Stanton | AnnArbor.com
Until now, any individual wishing to address commissioners had five minutes at the beginning and end of both meetings — for a total of 20 minutes per person in a single night — as well as other opportunities to speak on public hearings for specific issues or proposals.
Each citizen now gets three minutes at the start of Ways and Means, and then another three minutes at the start of the full board meeting that follows. And if there are any public hearings, another three minutes will be allowed on each issue.
Local resident Thomas Partridge, who regularly speaks before the county board at every opportunity and often runs down the five-minute clock four or more times per night, immediately protested the board rules changes that were approved by an 8-3 vote.
"I think they're unethical," he said. "And I think they're particularly despicable and discriminatory toward senior citizens and disabled people."
Partridge also regularly speaks before other bodies, including the Ann Arbor City Council and Ann Arbor Transportation Authority.
County Board Chairman Conan Smith, D-Ann Arbor, argued there still are adequate opportunities for citizen participation.
He also said the rules changes have nothing to do with Partridge, even though some commissioners have complained about his speaking in the past.
Aside from Partridge, there aren't many citizens in Washtenaw County who regularly speak before the board, though commissioners were inundated with hours of public commentary from advocates of various causes during the last round of budget cuts.
The three commissioners who voted against reducing the opportunities for citizen participation were Felicia Brabec, D-Pittsfield Township; Rolland Sizemore Jr., D-Ypsilanti Township; and Ronnie Peterson, D-Ypsilanti.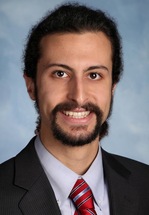 "I believe so much in citizen participation," Peterson said. "We serve at the will of the people, and people should have the right to exercise their concerns about issues."
Peterson argued not everybody gets off work in time to comment at the start of a county board meeting, and so citizen input at the ends of meetings should be allowed. He also said citizens should be allowed to speak for five minutes at a time, not just three minutes.
Commissioner Yousef Rabhi, D-Ann Arbor, also expressed disappointment that the board was reducing opportunities for citizen input at meetings.
"I don't believe that limiting citizens' participation right now is the right move," he said. "But I recognize that many board members might feel that this is the right thing to do."
Rabhi, who chairs the board's working session meetings, offered a compromise on the floor and voted for the rules changes only after he won support for an amendment to avoid reducing the opportunities for citizen participation at working sessions.
"I firmly believe that the working sessions are an opportunity for citizens to be participants in our process, to express themselves before us," he said.
Working session meetings are generally held multiple times per month on Thursdays. No action is taken at them, but they're where commissioners delve into important issues before they come up for consideration at the committee or full board level. Citizens still have five minutes to speak both before and after the working sessions.
Counting those 10 minutes, plus the three minutes before Ways and Means, plus the three minutes before the full board meeting, plus another three minutes if there's a public hearing, Smith said each citizen theoretically still has 19 minutes he or she can spend bending the ears of commissioners before any action is taken on an issue.
"In reality you still have an abundance of opportunity to comment on any given proposal," he said, adding it was redundant to have back-to-back public comment periods at the end of Ways and Means and then at the start of the following board meeting.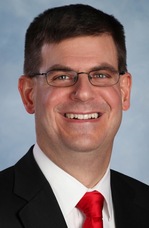 Commissioner
Dan Smith
, R-Northfield Township, proposed another change to the board rules Wednesday night, one that would allow commissioners to abstain from voting on resolutions where the board is merely expressing support or opposition for something but otherwise taking no action.
He objected last month when the board voted on a resolution opposing a new state ban on domestic partner benefits for public employees, a law that directly affects the county.
"I would like to allow members the opportunity to abstain from voting on such resolutions," he said Wednesday night, not specifically referencing last month's vote.
Commissioner Wesley Prater, D-York Township, argued state law requires commissioners to vote either yes or no on issues except in cases where there are conflicts of interest.
The county's attorney took several minutes to review the law during the meeting but said he couldn't find the section Prater was referencing. The board agreed to table Dan Smith's proposal until the second meeting in February so further review can be done.
Commissioner Barbara Levin Bergman, D-Ann Arbor, criticized the proposal, saying commissioners are elected by the public to have an opinion and to govern.
"And to have no opinion, I think, is very sad," she said, suggesting abstaining from voting would just be used as a political tactic to avoid taking stances on difficult issues.
"I would be ashamed to think that I was so concerned about my position that I couldn't vote yes or no," she said.
In other action during Wednesday's meeting, officers were elected for 2012 with no changes from last year. Conan Smith was chosen by his peers to stay on as chairman for another year, while Alicia Ping, R-Saline, will continue to serve as vice chairwoman.
Rabhi will stay working session chairman, and Rob Turner, R-Chelsea, will stay working session vice chairman.
Sizemore will stay chairman of the Ways and Means Committee, while Dan Smith will stay vice chairman of that committee.
Ryan J. Stanton covers government and politics for AnnArbor.com. Reach him at ryanstanton@annarbor.com or 734-623-2529. You also can follow him on Twitter or subscribe to AnnArbor.com's email newsletters.