Posted on
Wed, May 4, 2011 : 1:53 p.m.
Washtenaw County redistricting process could increase number of seats on county board from 11 to 12
By Ryan J. Stanton
Washtenaw County Clerk Larry Kestenbaum says the county's redistricting process could be complete after a meeting tonight, resulting in an increase in the number of districts for the Washtenaw County Board of Commissioners from 11 to 12.
The Washtenaw County Apportionment Commission is expected to vote on a redistricting plan when it meets at 5 p.m. in a conference room at the county's offices at 200 N. Main St.
The meeting is open to the public. Free parking is available after 5 p.m. in the lot behind the building off of North Fourth Avenue.
A 12-district plan has garnered support from Kestenbaum, a Democrat who chairs the five-member Apportionment Commission, and Mark Boonstra, chairman of the Washtenaw County Republican Committee and also a commission member.
Ann Arbor would keep its four seats on the county board under the plan, and a new district would be drawn in Scio Township.
"The 12-district plan we had at the last meeting has been further revised," Kestenbaum said this afternoon. "I don't know if we're going to adopt it tonight or go onto another meeting after tonight. There's another meeting scheduled for May 11 if we need it."
Kestenbaum said the proposed new district reflects the population growth in Scio Township. He said one current county commissioner — Barbara Levin Bergman, D-Ann Arbor —would be affected by the plan, but she doesn't intend to seek re-election next year.
The districts would take effect for the 2012 August primary and November general election when all members of the county board would be up for re-election.
An alternative 9-district plan was proposed by County Prosecutor Brian Mackie, a Democrat, but it doesn't appear to have the support it needs. Mackie's plan would reduce the number of Ann Arbor districts from four to three and potentially put two current commissioners — Alicia Ping, R-Saline, and Wesley Prater, D-York Township — in the same district.
AnnArbor.com will be there to cover tonight's meeting. In the meantime, what do you think of the options being considered? Leave your comments below.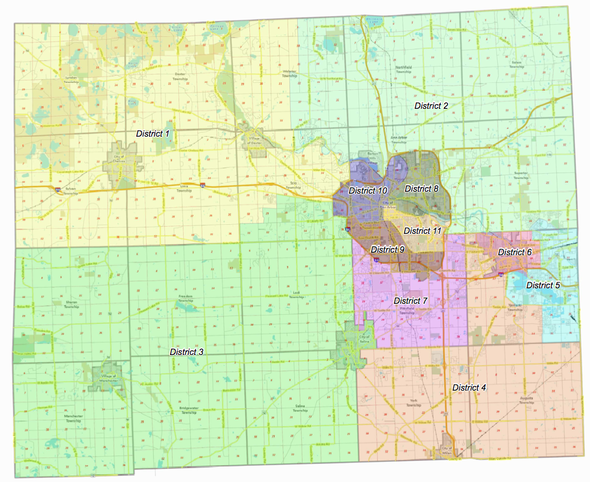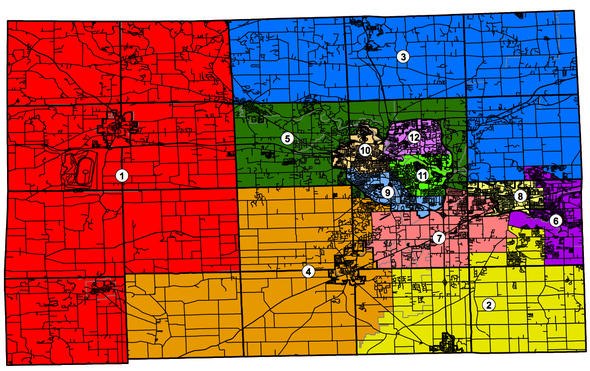 Ryan J. Stanton covers government and politics for AnnArbor.com. Reach him at ryanstanton@annarbor.com or 734-623-2529. You also can follow him on Twitter or subscribe to AnnArbor.com's e-mail newsletters.