Posted on
Mon, May 3, 2010 : 2:43 p.m.
Washtenaw County sheriff's deputy shot in Canton while off-duty
By Lee Higgins
A Washtenaw County sheriff's deputy is recovering after he was shot while off-duty Saturday at Wyndchase Townhomes in Canton Township, authorities said.
A man he knows has been arrested in the case, Canton Township police said.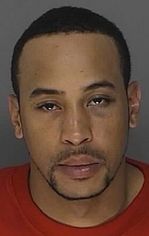 Kim Jerome Hill, 29, is charged with assault with intent to murder, assault with a dangerous weapon and felony firearm possession, a police news release said.
The shooting occurred about 1 a.m. Saturday on Virginia Court, and Hill was arrested that afternoon, police said. The 33-year-old deputy, who is from Redford, is in stable condition at a local hospital. His name has not been released.
Investigators say the shooting was the result of a "domestic situation," but they have not been more specific.
Washtenaw County Sheriff Jerry Clayton did not immediately have any details this afternoon.
Hill was arraigned today and is being held on $500,000 bail.