Posted on
Fri, Oct 26, 2012 : 7:38 p.m.
Washtenaw County's top fund-raisers for the 2012 election cycle bring in big money
By Ryan J. Stanton
Related story: Ouimet, Driskell pouring campaign money into 52nd District race for State House
Far more than $1 million has been pumped into political campaigns in Washtenaw County during the 2012 election cycle and the fund raising and spending hasn't stopped.
Here's a look at some of the top fund-raisers based on the latest campaign finance reports that were due Friday.
The following shows the cumulative totals for various candidates and ballot committees, with the amounts raised during the most recent reporting period shown in parentheses. The cumulative figures also include late contributions that have been reported as of Friday.
52nd District state Rep. Mark Ouimet — $382,082 ($110,225)
52nd District candidate Gretchen Driskell — $180,104 ($96,379)
Circuit Judge Tim Connors — $103,679 ($100,279)
Judicial candidate Carol Kuhnke — $97,824 ($53,281)
Judicial candidate Jim Fink — $95,680 ($38,641)
Our New Downtown Library — $79,829 ($72,255)
55th District candidate Adam Zemke — $52,126 ($9,575)
County Sheriff Jerry Clayton — $38,973 ($7,003)
54th District state Rep. David Rutledge — $32,670 ($5,620)
County Board candidate Andy LaBarre — $28,655 ($145)
53rd District state Rep. Jeff Irwin — $27,542 ($5,646)
Citizens for Art in Public Places — $19,711 ($19,011)
Water Resources Commissioner candidate Evan Pratt — $17,045 ($200)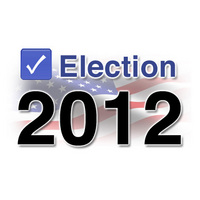 Here's a look at where those candidates stand with cash on hand:
Driskell — $92,810 and no debt owed
Ouimet — $77,257 and $74,462 in debt owed
Clayton — $45,992 and no debt owed
Kuhnke — $34,404 and $5,000 in debt owed
Our New Downtown Library — $23,096 and no debt owed
Fink — $21,417 and $5,000 in debt owed
Irwin — $13,663 and no debt owed
Connors — $10,324 and $4,173 in debt owed
Zemke — $10,276 and $7,000 in debt owed
Rutledge — $9,645 and $29,746 in debt owed
Pratt — $1,936 and no debt owed
Citizens for Art in Public Places — $1,776 and no debt owed
LaBarre — $142 and no debt owed