Posted on
Tue, Apr 23, 2013 : 7:39 p.m.
Washtenaw-Wayne county line marks greatest disparity in health outcomes in Michigan
By Amy Biolchini
Though residents in Washtenaw and Wayne counties have access to world-class medical facilities, the disparity in health outcomes across the county line is the greatest in Michigan, according to media reports.
Washtenaw County is ranked fifth in Michigan for its health outcomes like physical and mental health, birth rate and premature death.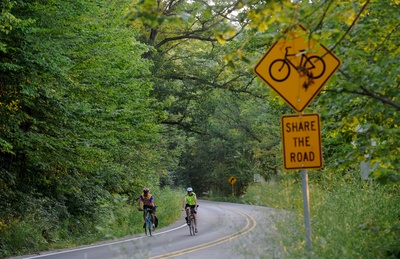 Melanie Maxwell | AnnArbor.com file photo
Wayne County falls at the bottom of the list of 82 counties ranked for their health outcomes, even though it has five of the state's top-10 ranked hospitals.
On average, Wayne County residents have a higher rate of obesity, are more likely to suffer from diabetes, have mental health issues and have a child die as an infant. The average Wayne County resident dies at a younger age than people living in any other Michigan county.
Policy analysts say the proportion of residents in each county with health insurance is a factor in the health gap between Washtenaw and Wayne counties, Bridge Magazine reported.
Amy Biolchini covers Washtenaw County, health and environmental issues for AnnArbor.com. Reach her at (734) 623-2552, amybiolchini@annarbor.com or on Twitter.