Posted on
Fri, Nov 11, 2011 : 7:39 p.m.
WCC students say fugitive counselor was helpful, kind
By Kellie Woodhouse
Related story: Counselor or fugitive? WCC employee faces felony charges after four decades of living in hiding
Washtenaw Community College student Prince Logan knew Cole Jordan as the counselor who helped advise him about his future.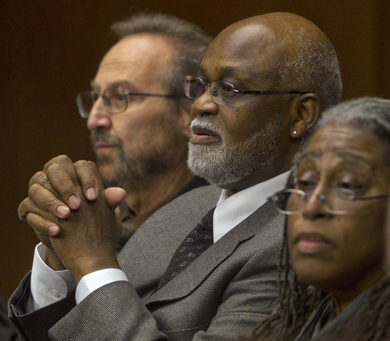 AP Photo
"He was trying to help get students to a better place in life," Logan said. "He helped me get on the right path so I could be successful."
While several students and staff credit Jordan with making WCC a more dynamic place, they're also rattled by recent news that Jordan had been hiding a secret life for more than 40 years.
Cole Jordan, the name he was known by for 34 years, was an alias.
The counselor's true identity is Ronald Stanley Bridgeforth, and he was a fugitive.
Bridgeforth, 67, turned himself in this week to California authorities, saying he was ready to accept punishment for opening fire on police officers in 1968. On Nov. 5 of that year, he engaged police officers in gunfire after trying to purchase clothing and toys for children with a stolen credit card, his lawyer, Paul Harris, told AnnArbor.com. He pleaded no contest but fled before being sentenced in 1969.
Bridgeforth appeared before a California judge at a hearing Thursday. Harris said Bridgeforth plans to plead guilty to the 1968 charges, which include assault with a deadly weapon and credit card fraud.
A new life
Ten years after his original crime, Bridgeforth ended up at WCC, where he worked until Tuesday of this week, when he resigned.
"He did a lot for the college," said Don Edenburn, a WCC culinary student. "I don't know why he had a change of heart. Maybe he was just tired of hiding."
Bridgeforth lives in Ypsilanti. No one came to the door of his one-story brick home on Hillside Drive on Friday afternoon. A neighbor said he "knew the Jordans," but declined to comment.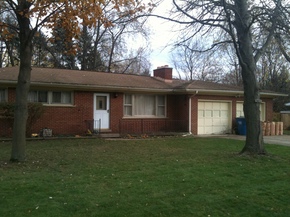 Angela Smith for AnnArbor.com
Bridgeforth —under the alias Cole Jordan— began his career at WCC as a custodian. In 1993, he received a master's degree in counseling from Eastern Michigan University and in 1998 he became a WCC counselor and faculty member.
Students and staff describe Bridgeforth as affable, kind, outspoken and gregarious.
"He was very loud and animated," said Allisa Toni Michaels, who works at the WCC student center. "Everybody knew him and he seemed to know everybody."
Logan said the violent crime Bridgeforth is charged with doesn't match up with the man he knew as a counselor.
"He would have been against crime, not with it," Logan said. "He was a pretty good counselor."
WCC spokeswoman Janet Hawkins said the college did not have any knowledge of Bridgeforth's fugitive status. Hawkins said Bridgeforth's resignation and subsequent hearing in California were "a surprising turn of events."
"It's shocking, You wouldn't expect someone in his position to have a past like that," WCC student Matt Kasman said. "Maybe the work he got into was self-repentance for what he had previously done, to try to make up for his apparent wrong."
Kasman said Bridgeforth was popular among students and staff.
"He just seemed like a guy that people liked; he had a good personality," Kasman said. "He remembered faces and people, (which) shows his dedication to his work."
AJ Fayz, a university bookstore employee, said Bridgeforth would often come by the bookstore to chat with employees.
"My entire knowledge of him has been him being kind to everybody," he said. "I'm surprised, but you never know what people are really like."
Kellie Woodhouse covers higher education for AnnArbor.com. Reach her at kelliewoodhouse@annarbor.com or 734-623-4602 and follow her on twitter.