Posted on
Tue, Apr 20, 2010 : 1:45 p.m.
What does green mean? Builders, environmentalists gather to discuss the environment, building practices
By Janet Miller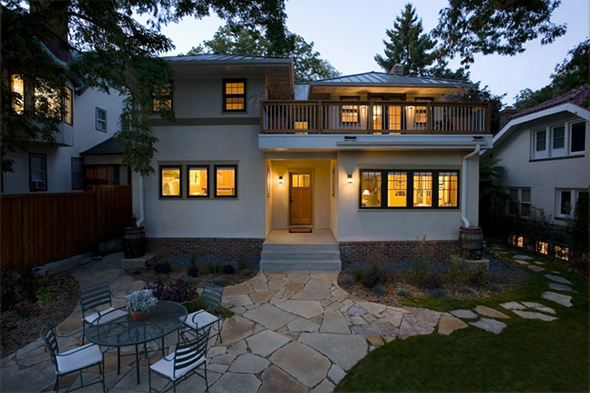 Photo courtesy of Otogawa-Anschel Design-Build, LLC
What does green really mean when it comes to home building? Can builders tell a client who wants to use questionable building materials no? And is hardwood better than bamboo and a brick exterior better than vinyl?
Those were some of the questions and issues discussed Monday when 10 of Ann Arbor area's green-thinkers gathered to discuss the environment in general and the green building movement specifically.
Prompted by a visit by Michael Anschel, a Minneapolis-based green designer and builder and nationally recognized writer and speaker, the group of builders, government officials and environmentalists were called together by Ann Arbor architect Michael Klement. Anschel will be speaking at the NARI (National Association of the Remodeling Industry) of Southeast Michigan today.
Green building is more complicated than installing a high-efficiency furnace. "When people hear about green building, they think expensive and they think energy," Anschel said. "It's more than that. It's ecology and physics and life sciences. It's about durability and moisture. There's so much opportunity to do green."
It's even about human rights, he said.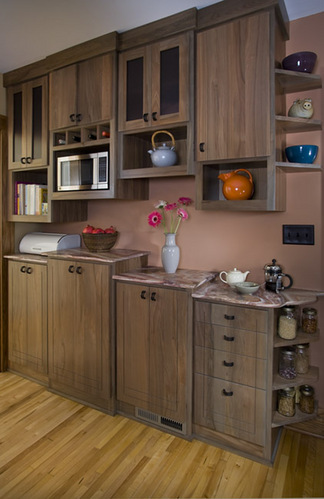 Photo courtesy of Otogawa-Anschel Design-Build, LLC
For example, some shale and marble quarries in China engage in dangerous labor practices that put workers at risk.
"There's one company that even uses a poster to advertise that shows workers in rope sandles on a rickety ladder where they could fall 200 feet," Anschel said. "I won't use that product. Our role as remodelers is as advocates."
And yes, he told the other builders gathered Monday night, he sometimes refuses a client request. That's part of being a green builder, he said.
As green building practices snowball, issues become complicated. Building tight houses is a good example. It became pro forma a couple of decades ago as a way to save energy costs only to discover that houses that didn't "breathe" had problems with air quality.
"It's like the core of an atom," Klement said. "The more we go into this, it gets more and more complicated."
Take the bamboo vs. hardwood floor debate. Bamboo grows fast and is sustainable and became a popular green alternative to flooring. But it started to fall out of favor as complaints that shipping bamboo from China was not earth-friendly followed. What's important, said Anschel, is not to draw broad conclusions and instead to look at what's called Life Cycle Assessment (LCA). The Web site of the Pharos Project can help, he said.
"Every different product has a different green quality or lack of green quality. You have to look at the entire process, from extraction to production to transportation to deconstruction. You have to look at the total energy impact and the total environment impact. And you have to include social justice."
That's why bamboo can win over hardwood, depending on the location of the installation. While bamboo must be transported thousands of miles on a ship while hardwood may only need to be transported several hundreds of miles on a truck, boat shipping is much more energy efficient when considering cost per pound to transport. Shipping bamboo from China to San Francisco, for example, is greener than trucking hardwood from Canada to the same location, Anschel said.
When making the same argument for brick vs. vinyl exteriors, most everyone was surprised to find that vinyl came out on top, Anschel said. When it comes to energy impact and environment impact, vinyl was dramatically lower," he said.
It's a result of environmentally unfriendly quarrying, baking and mixing process for making brick, he said.
Clients are asking for green building practices, said John Beeson, of Better Environment, LLC, who attended the gathering. "I am running into people who want to do the right thing, but there's so much out there. I'm wondering if they are coming out of this as lost as I am."