Posted on
Wed, Nov 30, 2011 : 3:20 p.m.
What's in a name? University of Michigan's student government will soon find out
By Kellie Woodhouse
The University of Michigan's student government plans to ditch its 36-year-old name next year in favor of one leaders say better describes the organization.
The Michigan Student Assembly is in the process of changing its name to Central Student Government.
The change marks an effort to clear up confusion among U-M students about what MSA really is, confusion that MSA President DeAndree Watson says stunts student involvement in U-M's main governing body, which has existed since 1906.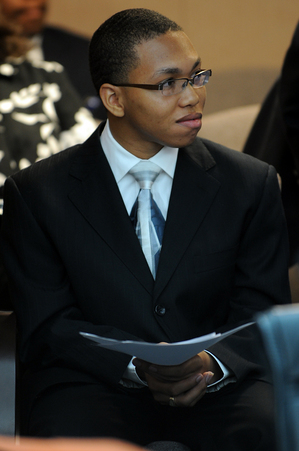 "This organization no longer is structured as an assembly," Watson said.
The MSA ratified a new constitution last year that created three branches within the organization, executive, legislative and judicial.
The legislative branch has two bodies, one called the Student Assembly, made up of representatives from each school, and another called the University Council, comprised of representatives from other U-M student governments.
"It's really confusing for one piece of the organiztion to be called the Student Assembly and the entire organization to be called the Michigan Student Assembly."
MSA last changed its name in 1976. Before that, it was called the Student Government Council.
Watson said that students are often confused by MSA's name. At events, he usually gets multiple inquiries about what the MSA is and does.
"We always respond that it's the central student government, so actually calling the organization what it is will relieve some ambiguity," he said.
But Watson hopes the name change will do more than clear up confusion.
"We're also using this as an opportunity to really redefine our role on campus," he said, explaining that he wants more students to engage in student government activities.
The U-M Board of Regents must approve the name change at its December meeting before the MSA Student Assembly can vote to approve it in January.
Watson said he has received positive feedback from university administration regarding the switch.
Kellie Woodhouse covers higher education for AnnArbor.com. Reach her at kelliewoodhouse@annarbor.com or 734-623-4602 and follow her on twitter.