Posted on
Sun, Mar 4, 2012 : 5:51 a.m.
Which five bridges will the Road Commission choose for possible 2015 MDOT funding?
By Lisa Allmendinger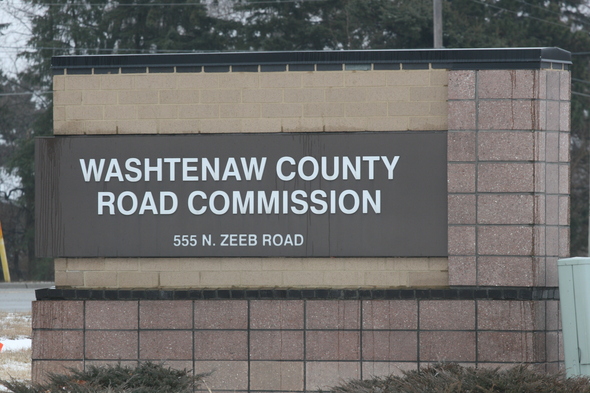 Lisa Allmendinger | AnnArbor.com
Washtenaw County Road Commissioners
will decide which five
bridges
from nine townships will be submitted for possible 2015 Michigan Department of Transportation local bridge funding.
On the preliminary list are:
1.Austin Road over Bauer Drain in Saline Township, a bridge replacement, at an estimated cost of $700,000.
2.McGregor Road over Portage Lake Canal in Dexter Township, a bridge replacement at an estimated cost of $1.4 million.
3.Wiard Road over Tyler Road in Ypsilanti Township, a bridge replacement. There is no replacement cost for this project yet.
4.Zeeb Road over the Huron River in Scio Township, a rehabilitation project, estimated at $1 million.
5.Dixboro Bridge in Ann Arbor Township, Mast Road Bridge in Webster Township and North Territorial Road Bridges in Dexter Township, rehabilitation funding, with no estimated costs yet.
A contract for roadside mowing services on both primary and local roads throughout the county is among the items on the consent agenda for the Washtenaw County Road Commission meeting Monday afternoon.
Last year, the Road Commission used an outside contractor for some areas in the county and reduced this expense from $256,000 in 2010 to $218,000 in 2011.
Two companies bid on the job and the lower bidder was KBK Landscaping, Inc. of Clinton with a price of $74,306, which includes an early summer mowing of 563 miles of paved roads, a midsummer mowing of 670 miles of unpaved roads and a late summer mowing of 563 miles of paved roads. In addition, the contract included options for 2013 and 2014 at a total price of $76,102 and $77,898 respectively.
Also on the consent agenda is the final plan for the estimated $800,000 Willis Road Bridge replacement project over the west branch of Paint Creek in Augusta Township. The project is being paid for through the Michigan Department of Transportation Local Bridge Program with a local match paid for by the Road Commission. Included in this project is the relocation of existing sanitary sewers, the cost to be paid for by the township.
The Road Commission will meet Monday at 1 p.m. at 555 North Zeeb Road. Lisa Allmendinger is a regional reporter for AnnArbor.com, who also covers the Washtenaw County Road Commission. She can be reached at lisaallmendinger@annarbor.com.