Posted on
Sun, Jun 19, 2011 : 5 a.m.
Whitmore Lake High School Top Scholars
By Carol Tietz
Whitmore Lake High School held its 2011 graduation ceremonies Sunday, June 5 in the high school's gymnasium. The class included 95 graduates.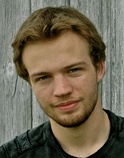 Corey Booth

Parents: Sue and Jeff Booth

Activities and Awards: Corey was the Whitmore Lake High School's selection for WXYZ-TV's Brightest and Best Program. He was involved in many school activities throughout his years at Whitmore Lake High School. He was the boy' sprint captain of the track team (2010-2011) while maintaining scholar athlete status, the lead percussionist of the jazz band, earning the Louie Armstrong Jazz Award, a leader in the marching band's drumline and the publicist and planner for SADD. Corey also received the "gold" academic award for his grades throughout all of high school. He was the graphic designer for the yearbook his sophomore year. He was also in the National Honor Society and participated in almost every service activity. He was accepted to and attended the 2010 Pre-College Summer Experience program at College for Creative Studies where he studied graphic design for a majority of the summer.

Plans after graduation: Corey will be attending College for Creative Studies and majoring in illustration.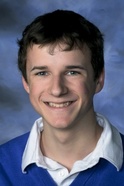 Andrew MacKenzie Lees

Parents: Donald and Cynthia Lees

Activities and Awards: With a cumulative grade point average of 3.909, Andrew has centralized his focus on academics. He is a member of the National Honor Society, student council and the varsity football team. His interest in the video gaming community resulted in employment as an online referee for a national website, and he is employed by McDonald's Corp. as well.

Plans after graduation: Andrew plans to attend the University of Michigan College of Engineering.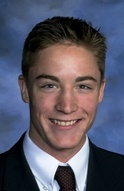 John Munro

Parents: William and Jeanette Munro

Activities and Awards: John was president of the Whitmore Lake National Honor Society, two-time boys cross country captain and distance team captain for track and field. In his senior year, John also held the position of treasurer for the class of 2011. John received the Scholar Athlete award every year of high school and earned All State honors in the 10th and 12th grades. In 10th through 12th grade, John received All Region and League Athletic honors and the Outstanding Academic Award. John has also received the Presidential Scholarship from Michigan Technological University.

Plans after graduation: John plans to attend Michigan Technological University and pursue a degree in engineering.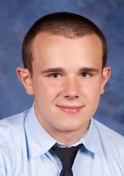 Joshua Rainey

Parents: Paul and Debra Rainey

Activities and Awards: Joshua received Whitmore Lake High School's valedictorian scholarship. He was elected a class representative in his school's student council. Joshua was also a member of his high school's National Honor Society. He managed his school's after-school tutoring program tutoring in mathematics and science. Joshua was also a state-qualified and state-placed powerlifter in his junior and senior year.

Plans after graduation: Joshua plans to attend the University of Michigan. He will study biology and will concentrate in pre-medical studies.