Posted on
Wed, Feb 29, 2012 : 12:21 p.m.
Technology millage won't affect Ann Arbor schools' $14 million shortfall, officials say
By Danielle Arndt
Melanie Maxwell I AnnArbor.com
A
$45.8 million bond for technology improvements
would not reduce
Ann Arbor Public Schools
' estimated $14 million budget deficit, district officials said Tuesday.
"It may help with some efficiency costs," said Robert Allen, deputy superintendent of operations. "We have to spend more time and money doing repairs on the outdated technology (right now)."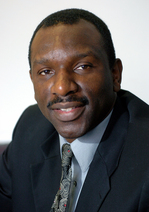 He said the technology bond is more about being able to move forward with educating students and not being immobilized by failing computers and incompatible software. But even if the bond's impact is just $200,000 in maintenance savings, that's equal to about two teachers, he said.
Ann Arbor will ask voters to decide on a millage proposal that would collect $45.8 million for hardware and infrastructure upgrades in the May 8 election. If passed, the proposal would levy an additional .45 mills (or 45 cents per $1,000 of taxable value) from taxpayers in 2012.
The average levy for the course of the 10-year bond plan would be .51 mills. The ballot language states the tax could be collected for up to 11 years, if property values continue to decline and it takes longer to generate the $45.8 million, Allen said.
He added if the bond does not pass, the district likely would need to find the money to budget for some wiring and server upgrades this year. He said there are certain infrastructure improvements that would be difficult to put off any longer.
The 2012 bond also would increase the estimated necessary debt-retirement levy for all bonds the district currently has outstanding to 2.6 mills or less.
Allen said right now the district is doing a lot of "work arounds" to keep functioning.
In Tracy Anderson's Communicator Web class at Community High School, one of those work arounds includes having students with personal laptops bring them in to share with their peers.
"If we didn't have students with their own technology to supplement what we can't do in here, then we wouldn't be able to run the online newspaper," Anderson said.
Melanie Maxwell I AnnArbor.com
Communicator Web is the school's advanced journalism course. The students in the class update a news website daily with content, events and happenings at the school.
Anderson said the old Mac computers do not handle the WordPress software very well or even GoogleDocs, which students use for editing each other's work.
She also said the class is not able to use the latest version of WordPress or InDesign. The highest version of InDesign the machines will run is 2.0, when InDesign recently announced CS6, she said.
Anne Reader, director of instructional technology at AAPS, said the district currently is using the latest version of its web browsers, but many of the web-based software and websites teachers desire to use in class won't run on the old browsers.
"The laps that have been set up for instruction can't be used anymore for those purposes. Teachers are sharing the laptops and desktops as much as possible," Allen said.
An informational campaign for the technology millage will kick off at 6:30 p.m. Wednesday at Huron High School. Click here for previous AnnArbor.com coverage outlining the district's bond plan.
Staff reporter Danielle Arndt covers K-12 education for AnnArbor.com. Follow her on Twitter @DanielleArndt or email her at daniellearndt@annarbor.com.