Posted on
Sun, Jun 3, 2012 : 5:59 a.m.
Young Citizen of the Year: Aaron Mukerjee strives to help others and make a difference
By Katrease Stafford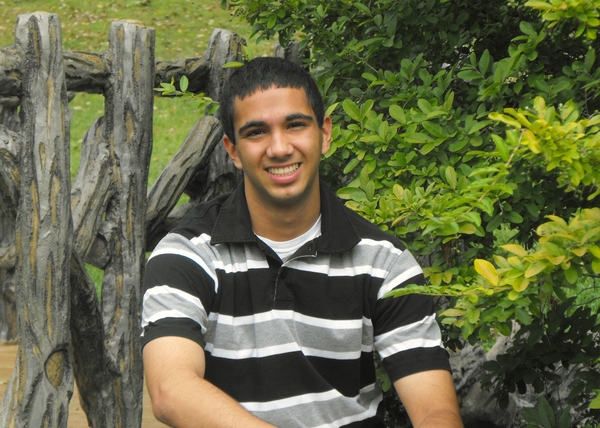 Submitted photo
While some people only plan their next day's worth of activities, Saline High School senior Aaron Mukerjee knows what he would like to be doing in the next 10 years— helping others through non-profit work or elected office.
Aaron Mukerjee
Age: 18
Parents: Smita Nagpal and Brian Pearson
High school: Saline High School
School activities: Created STRIVE, a student advocacy group for education reform, was a student representative for the Saline Board of Education, volunteered for Saline Alive to reduce depression and promote mental health in students, participated in the Jump Start Tutoring program for the National Honor Society.
Community activities: Camp counselor and head tennis instructor at the Saline Recreation Center, blogs for Saline.Patch.com to promote discussion of educational reform, one of 98 selected nationwide from a pool of 20,000 students to participate in Boys Nation.
Nominated by: Jude Levinson
College plans: Attend Harvard University in the fall.
"I always tell people that I would like to be helping others in ten years or doing work that I care about," he said. "My actions aren't about getting into a good college, a good job or making a lot of money. I'm more interested in helping others and making a difference and that's what drives me."
Mukerjee,18, who will graduate Sunday from Saline High School, is the AnnArbor.com 2012 Young Citizen of the Year. He will receive a $2,000 scholarship from AnnArbor.com. Nine finalists will receive $1,000 scholarships from the Robert Bruce Dunlap Fund of the Ann Arbor Area Community Foundation.
Mukerjee founded STRIVE, a student advocacy group for education reform, and volunteered for the organization Saline Alive, which aims to reduce depression and promote mental health in students. He has also participated in the National Honor Society's Jump Start Tutoring program and numerous other projects.
Jude Levinson has served as music teacher and mentor to Mukerjee over the years and nominated him for the Young Citizen of the Year Award. Levinson, who has done conservatory theater training for more than 35 years, said Mukerjee is a "remarkable" young man. Levinson prides herself on being a tough, yet honest teacher who isn't one to easily give praise.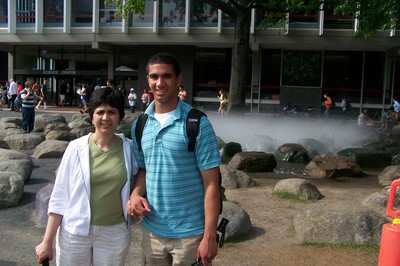 Submitted photo
"I have known teenagers for all of my life and I have never met one like Aaron," she said. "He's magnetic, calm and even. He's not boisterous nor egotistical. If you had a child, you would dream to have him."
Levinson met Mukerjee when he was 14 and she saw him playing the piano. She began working with him on piano and other things as he matured.
"I have students who have won Tony Awards and who are Broadway stars and I can tell when a kid is going to make it," she said. "I say that about Aaron. He is going to make it in whatever he does. I often say to him, 'when you get to the White House, remember me.' He's going to be someone to listen to and someone to look at."
Mukerjee said he was surprised when Levinson nominated him for the young citizen award in February.
"I wasn't expecting it," he said. " I was really excited to find that my teacher had nominated me. It's a great honor."
Mukerjee has been interested in community work since he was child, said his mother, Smita Nagpal. At an early age, he began figuring out a way to help the less fortunate.
"When he was receiving his allowance, he began to donate some of his allowance to Educate a Child in India. So we started pooling our money and Aaron's money together," she said. "He 's been consistently charitable in that way."
Nagpal is an immigrant from India and they sometimes travel to the country to visit family members. While on the trips, Mukerjee began to take notice of the severe poverty in the country.
"Both of my parents are from India and I've been here six times now, so I've kind of seen the world outside of where I'm at and there's a lot of poverty here," he said.
"There's a lot of suffering going on there, along with everything else in the world, and that spurred me to help others and be passionate about this. That sort of gave me more compassionate towards others and to be thankful for the life I have and to give back to others."
After his graduation Sunday, Mukerjee will begin preparing for his freshman year at Harvard University. He will be majoring in either political science or social studies.
"It was my top choice for a number of reasons," he said. "All of the opportunities it provides and the education is really incredible. I'm really excited to be going there. It seems like a place that's really conducive to learning and I'm really passionate about that."
Nagpal said her son's acceptance to Harvard is a dream come true.
"It's like the American dream," Nagpal said. "Education is a pretty big deal to my whole family and I couldn't ask for anything better."
During his high school years, Mukerjee has shown just how passionate he is about education. He was selected to be the student representative to the Saline Board of Education by his high school principal and the board of education.
"I've tried to give a student voice to anything that comes up in the meetings," he said.
Mukerjee was honored May 8 by the school board, which presented him with a plaque and a scholarship.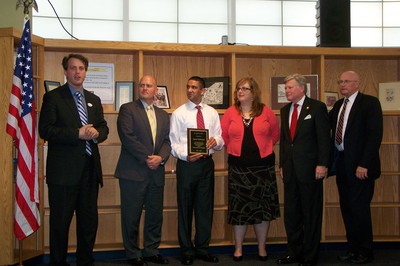 Submitted photo
Nagpal said her son consistently reached out to administrators to make sure student concerns were heard.
"He really has given a voice to students in the process where teachers are being cut and funding to the schools are being cut and all of that is trickling down to students," she said. "Aaron has been a very consistent and loud voice in that process. I see his personality coming out when he is connected to issues like that."
Mukerjee said when he began high school, he was shy and intimidated. He partially credits the 2008 presidential election, when Barack Obama became the first black man to be elected to the highest office in the land, with sparking his interest in government.
"It was a big deal for me," he said. "I sort of saw that it was possible for a minority to achieve such a high office and help so many people and that sort of spurred my involvement in a number of different activities and to help others."
Mukerjee was a National Merit Scholarship semifinalist and one of two students selected by the American Legion Boys State to attend Boys Nation. Mukerjee also won first place in the American Legion Oratorical Contest and a Michigan quarterfinalist in 2010 and 2011.
Moving into the next phase of his life, Mukerjee said he will keep one piece of advice with him that Levinson gave.
"There will always be people that are better than you and people that are worse than you, so why worry about it," he said. "A lot of the activities that I compete in are very competitive and it's always given me a grounded feeling and I'm just going to do the best I can."
He has this advice for younger students:
"Get involved," he said. "That's the biggest thing I've learned. If I hadn't gotten involved, I wouldn't have grown and matured as much as I have and I wouldn't have the opportunities I have going forward."
And he says, students should find a cause or an activity about which they're passionate.
"Without passion, you're sort of doing it just for a college application or because your parents expect you to. Do it for yourself. Find your passion that will give you fulfillment for the rest of your life."