Posted on
Sun, Feb 26, 2012 : 5:57 a.m.
Young Citizen of the Year: Nominate a deserving high school student
By AnnArbor.com Staff
When she got involved with the Neutral Zone, Ann Arbor's teen center, Katherine Ford discovered something volunteers often find out. She got more than she gave. And she gave a lot. Ford became a tireless advocate for diversity and the arts and earned widespread respect from peers and adults with whom she worked.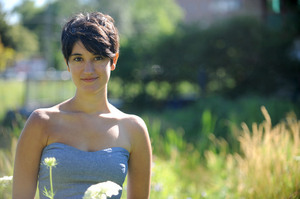 It's that spirit of
leadership and community service
that AnnArbor.com seeks to honor with the Young Citizen of the Year Award.
Ford won the award in 2011
. We're accepting nominations of deserving high school students for the 2012 Young Citizen Award through April 1. The award was created by The Ann Arbor News in 1998 to honor
community service and leadership
on the part of area high school students. After The News closed in 2009, AnnArbor.com announced that it would continue recognizing the service and leadership of young people in our community.
"This program was created to honor outstanding young people, and yet year after year, we are the ones who feel honored to meet the nominees and see the amazing things they are doing in our community," said Tony Dearing, AnnArbor.com chief content officer. "They are so bright, and so dedicated to service. It makes it very easy to feel good about the future when you see all the great community efforts these young people are involved in.''
The winner and nine finalists for this year's award will be announced in May.
The winner receives a $2,000 scholarship from AnnArbor.com. Finalists receive $1,000 scholarships from the Robert Bruce Dunlap Fund of the Ann Arbor Area Community Foundation.
Nominations for 2012 are now closed.