Posted on
Sun, Jun 3, 2012 : 5:58 a.m.
Young Citizen of the Year finalists adopt causes ranging from helping kids to helping the homeless
By Ann Dwyer
AnnArbor.com is proud to present the 2012 finalists for Young Citizen of the Year. These finalists and winner Aaron Mukerjee were chosen for their leadership and community service.
The Young Citizen of the Year wins a $2,000 college scholarship from AnnArbor.com. The nine finalists each receive a $1,000 scholarship from the Robert Bruce Dunlap Fund of the Ann Arbor Area Community Foundation.
The finalists and winner were selected by the following panel: Connie Dunlap, who created the scholarship fund for finalists in memory of her husband; Tony Dearing, AnnArbor.com chief content officer; Scott Menzel, Washtenaw Intermediate School District superintendent; Jill Tewsley, AnnArbor.com events and promotions manager; and Elizabeth Palmer, AnnArbor.com customer advocate.
Following are profiles of the nine finalists.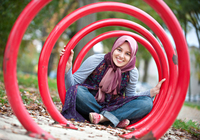 Shadi Ahmadmehrabi
Age: 17
High School: Community
Parents: Masoud Ahmadmehrabi
Nominated by: Amy Milligan
College plans: She will be attending Case Western Reserve in Cleveland, Ohio, where she will major in biomedical engineering.
Shadi founded the CHS "Mythbusteens" club and took the team to fifth place at the national "Bust-a-Myth" Discovery Channel competition. She was the Head Delegate on the Model United Nations team and a member of the National Honor Society. She is the editor-in-chief of her high school's newspaper and has even won two National Scholastic Press Association Online Pacemaker awards. For three years running, she has competed in the National High School Mock Trial Championship.
But some of Shadi's most rewarding work is with the Depression Awareness Group, where she works with the U-M Depression Center to raise awareness and reduce the stigma of depression and mental health issues in her school. Her volunteer work also includes extensive work with the Red Cross and the Youth Volunteer Corps.
Ashley Burnside
Age: 18
High School: Skyline
Parents: Garth Burnside and Jeanne Wright
Nominated by: Danny Brown
College plans: University of Michigan
Ashley has held several offices as a member of the Skyline Student Action Senate, the school's student council. Through a volunteer group, she has organized various community service projects, such as volunteer visits to the Ronald McDonald House, leadership conferences and a student fashion show to raise money for local non-profits.
Much of her focus is on helping LGBTQ students and the anti-bullying movement. She has spoken out on the Michigan State Senate floor, lobbying for a better anti-bullying Policy to protect Michigan youth. She has been an integral part of Students Educating Each other about Diversity (SEED) and the Gayrilla Theater Project.
Ashley has done all this and more even though doctors claimed she would never learn to speak after she was diagnosed with cerebral palsy.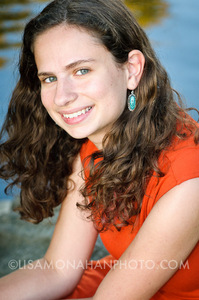 Sarah Kerson
Age: 18
High School: Community
Parents: Roger Kerson and Robin Kaplan
Nominated by: John Kenneth Weiss
College plans: University of Vermont
Sarah serves on the Board of Directors at the Neutral Zone as secretary. For more than two years there, she has participated in Students Educating Each other about Diversity. She is also the facilitator for STAND, a student led-division of the Genocide Intervention Network working to address the issue of genocide in Darfur.
Sarah is currently a co-editor-in-chief of The Communicator Online, CHS's nationally award-winning online newspaper. She has had two op-eds published on the Huffington Post's teen section and won two awards from the Michigan Interscholastic Press Association.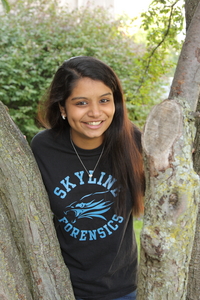 Priyanka Menon
Age: 16
High School: Skyline
Parents: Ram Menon
Nominated by: Laura Sparrow, Mary Steffek Blaske, Ebba Hierta
College plans: Harvard University, where she will major in mathematics and philosophy
Priyanka is meant to be heard. Having won first place in the state forensics tournament, she has proven herself more than eloquent. She has used her skills at the U.S. Senate Youth Program in Washington D.C., representing the 7,000 other students in the district during a School Board Meeting. She has also advocated for the homeless populations of India before an Indian Supreme Court Commission and worked locally with the Youth Senate's 'Fight Poverty' project.
Priya is also a board member of the Ann Arbor Symphony Orchestra. You may have seen her welcoming audience members and thanking sponsors before A2SO concerts. She is herself a cellist.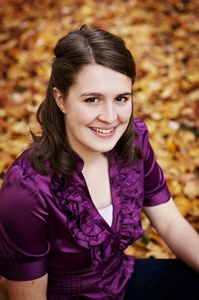 Elana Nanney
Age: 16
High School: Early College Alliance at EMU/ Ypsilanti High School
Parents: Rodney and Nanci Nanney
Nominated by: Rodney C. Nanney
College plans: She will attend Brigham Young University, Hawaii, in the fall of 2013
Elana Nanney is a senior in the Early College Alliance (ECA) at Eastern Michigan University and Ypsilanti High School. Nanney was born to be a leader. At age 11, she was elected vice president of the Midtown Neighborhood Association in Ypsilanti where she worked with adults to improve the city. At 14, she spoke at a Michigan State Senate Committee Hearing on the age of eligibility for members of local planning commissions. One of the senators was so impressed with her presentation that she invited Elana to job shadow her.
Elana founded a student government organization called the Student Success Group (SSG). She also created the Ambassadorial Program to help spread awareness of the ECA to area teens and their parents. As part of this effort, she has succeeded in training more than 20 students to serve as ECA "ambassadors" across the county. On top of all this, she is a three-year member of the Ypsilanti Women's Swim Team, where she competed primarily in endurance races, like the 500-yard freestyle.
Elana will be graduating high school at the age of 16 with two years of college already under her belt.
Alia Persico-Shammas
Age: 17
High School: Community
Parents: Anton Shammas
Nominated by: Lori Roddy
College plans: Alia will attend Barnard College to study Spanish and translation
Alia may end up as the next big music mogul. Seeing the Neutral Zone's need for an improved music studio space, she worked with University of Michigan business students to understand the Ann Arbor music market and develop a business plan. She and another teen pitched their plan to local entrepreneurs, who funded the renovation of the recording studio for $30,000.
This past year, Alia was nominated by her peers to be one of the lead curators for Breakin' Curfew, a production at the Power Center that features more than 100 young artists throughout southeast Michigan. She has also served on Community High School's student government and played a vital part in the North Star Young Women's Leadership group, where she helped develop workshops and partnerships.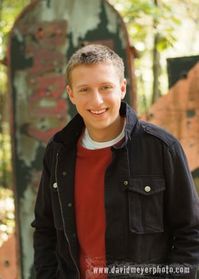 Nick Shannon
Age: 17
High School: Pioneer
Parents: Jacquelyn McGinnis
Nominated by: Janet Farrell
College plans: He will be attending Barrett, the Honors College at Arizona State in the fall, majoring in political science
Nick Shannon is a senior at Pioneer High School. Nick has been called a "great example" for other kids to look up to. He was invited to the All-America City awards through the National Civic League. There he won the All-America City Youth Leader Award. The NCL strives to help bring out the best in communities.
Nick has volunteered with the City of Ann Arbor on numerous occasions and is very active in the Ann Arbor government. He is the founder of the Ann Arbor Teens for Kids organization, which is totally for teens, by teens. The organization helps teens with college choices and helps them get started in community service.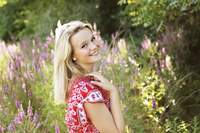 Bridget Smith
Age: 17
High School: Saline
Parents: Pam and Rick Smith
Nominated by: Jim Frenza
College plans: She will attend Central Michigan University to major in child development and minor in leadership
For the past five years, Bridget has organized fundraising and food collection drives in support of Food Gatherers. She helped create "Pennies for Pasta," a school drive that collected $875 in donations of change in its first year.
Bridget's volunteer work has been extensive and includes wrapping hundreds of gifts for the Saline Social Services Christmas food and toy drive. She has helped distribute more than 300 infant cribs to child care providers for the Child Care Network. She has also volunteered at Helping Hands, a respite night for parents of children with special needs and their siblings. Bridget was also captain of her track team this year.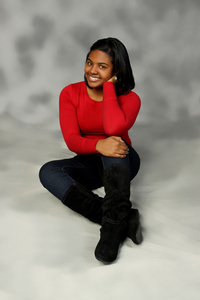 Malaika Worsham
Age: 16
High School: Early College Alliance/Skyline
Parents: Sherri Smith
Nominated by: Sheryl Prince
Malaika began as a fifth grader helping her mother with a financial literacy after-school program for youth. She went on to work with Meals on Wheels, the Salvation Army and Dawn Farm. She was appointed to the Youth Advisory Board for GenerationON, a division of the Points of Light Institute. Through that organization, she has participated in projects in Washington, D.C., working with veterans; been to Louisana to build a playground, and traveled to California to influence others to give back by making hygienic baskets for a women's shelter. Malaika has spearheaded local projects for the Ann Arbor VA hospital. Currently, she is trying to collect 1,000 books for a middle/ high school in Detroit that does not have a library.
Malaika was an Allstar cheerleader, a member of the Skyline Dance Team and on the forensics team. She was also elected treasurer of her school's Senate.