Posted on
Fri, May 14, 2010 : 8 a.m.
Ypsi Project founder to take final bow with June gallery exhibit
By James Dickson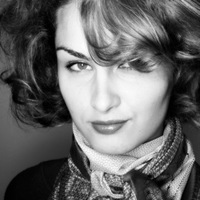 Courtesy of Erica Hampton
Ypsilanti's Erica Hampton came to town almost 14 years ago to study art at Eastern Michigan. But it wasn't until Hampton founded the Ypsi Project last year that she really understood the spirit of Ypsilanti and its people.
Hampton, 32, founded the Ypsi Project in January 2009 while she was between jobs. The art history and photography graduate of Eastern Michigan University had twin goals with the Ypsi Project: to document the characters that make Ypsilanti tick, and to keep herself productive as she looked for work.
Next month the photoblog will come to life when the Ypsi Project debuts in gallery form at the XVG Gallery on Saturday, June 5. The gallery is at 200 W. Michigan Ave.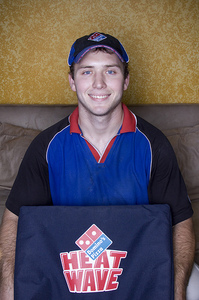 Courtesy of the Ypsi Project
The one-day-only exhibit is Hampton's final bow from the project after 18 months photographing and telling the stories of the people of Ypsilanti.
"Everything has to end at some point," Hampton said, but she hopes that the Ypsi Project doesn't end when her involvement in it does. Detroit-based photographer Jami Carlson has been carrying some of the Ypsi Project load lately, but won't pursue the project after Hampton leaves.
But Ypsilanti has no shortage of artists and creative types, Hampton said, and she hopes one or more of them will carry on with the project.
Originally, Hampton planned to photograph a different Ypsilanti resident or passerby, every day, for a year. When she found steady work, she got away from cold approaching and started hosting daylong shoots in Ypsilanti coffee shops, taking more time to hear peoples' stories.
Hampton recalled a man who is something of a regular at Abe's Diner. Hampton was afraid to approach him. When she finally worked up the nerve, she found a man who was more than happy to give his time and tell his story.
"Everyone has a story, some reason they came here or something that kept them here," Hampton said. "I still can't believe that so many people were willing to tell me theirs."
Why Ypsilanti?
The question comes up whenever someone decides to set up shop east of Ann Arbor and not in Treetown itself: Why Ypsilanti?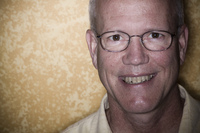 Courtesy of the Ypsi Project
Hampton echoes her subjects in the belief that Ypsilanti's people are what makes the area unique. For the Ypsi Project, Hampton and Carlson photographed the full range of the Ypsilanti populatio, from Mayor Paul Schreiber to families, to townies young and old, to people who came to study at Eastern Michigan University but somehow never left.
All told, Hampton came away with more than 300 photographs. About one-third of those will be on display June 5. Prints will be sold at the gallery via silent-auction.
Hampton needed more than $2,400 to put on the exhibit. Hampton reached out again to the local community by starting an Ypsi Project page on Kickstarter, an online fundraising vehicle.
Kickstarter is an all-or-nothing deal. If a project fails to reach its funding goal, no money changes hands. As Kickstarter's website explains, "If you need $5,000, it's tough having $2,000 and a bunch of people expecting you to complete a $5,000 project."
On April 23, the Ypsi Project met and exceeded its fundraising goal, drawing in $2,531 of the $2,400 needed, on the donations of 53 backers. Most donors were from the area and most contributed small amounts. Hampton offered a number of incentives for smaller donations, including Ypsi Project buttons and prints.
The future of the Ypsi Project is touch-and-go after Hampton leaves, but her work will live on in the annals of local history. Hampton told AnnArbor.com that she'll donate a digital version of the Ypsi Project to the Ypsi Archives, a joint project between the Ypsilanti Historical Society and the University of Michigan Digital Library System.
Hampton sees the free gallery show as her way to give back to a community that's given its time and even its money to make the Ypsi Project a reality.
"After all this time I've spent meeting people and telling their stories," Hampton said, "it'll be nice to finally show what I've been up to all this time."
James David Dickson can be reached at JamesDickson@AnnArbor.com.