Posted on
Wed, Dec 16, 2009 : 12:10 p.m.
Ypsilanti Township reduces its police force by 18%
By David Wak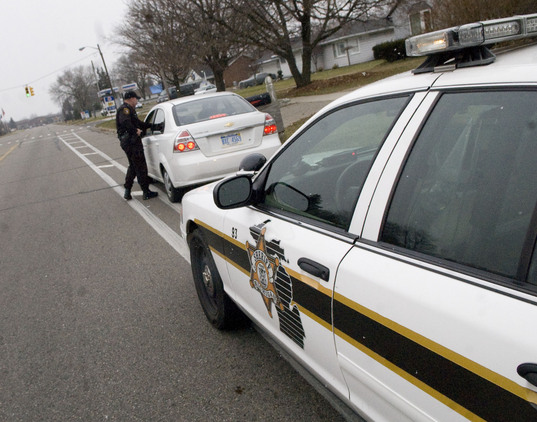 Tom Perkins | For AnnArbor.com
As expected, Ypsilanti Township is reducing its police presence by 18 percent.
On Tuesday, the Board of Trustees approved a resolution to change the number of deputies from 38 to 31. The township first needed approval to alter its contract from the Washtenaw County Board of Commissioners, which was granted last week.
The reductions come after a failed police millage in November. The township originally said it would need to slash 10 positions because of its serious financial problems.
The township was able to whittle that back to seven after making adjustments to staff and overtime funds, said Mike Radzik, the township's police services administrator.
Radzik said the township already reduced its police services funds by $1.5 million and simply can't afford the extra deputies.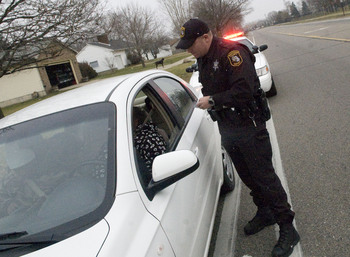 Tom Perkins | For AnnArbor.com
"Trust me, we have cut the fat out of every other place here," Radzik said.
Ypsilanti Township Supervisor Brenda Stumbo said she was sorry it came to this, but the township had no choice.
"We hate to reduce our police force, but the people have spoken and the revenues are reduced," Stumbo said.
Stumbo said the good news is none of the deputies will be laid off - they'll be assigned to other duties within the department. County Commissioner Jeff Irwin said they would likely get jobs at the jail or as dispatchers.
Radzik said the township's budget projections show decreases for the next five years, mostly due to the overall loss of taxable revenue and the closing of GM's Willow Run plant. He said the 2009 police budget is $5.7 million and is expected to decrease to $5.1 million by 2010, and eventually down to $3.9 million by 2013.
Out of the $5.1 million budgeted for law enforcement next year, $4.9 million will be used for police services, and the remaining $200,000 will be used for the township's ordinance department, Radzik said.
Radzik also said overtime costs ate away at the township's police budget. He said each deputy averaged about $10,000 in overtime annually, and the township paid $340,000 in overtime this year through October.
Irwin, the only commissioner who voted against the reduction, expressed concerns that township may need the services of the 13 road patrol deputies used to cover the entire county. He said that could take the road patrols away from the smaller rural townships that have no regular police protection.
Washtenaw County Sheriff Jerry Clayton said he shares some of Irwin's concerns about a police shortage in the township, but supported the board of commissioners' decision. Stumbo said she hopes the township will be able to hire more deputies in the future.
David Wak is a freelance writer for AnnArbor.com. Reach the news desk at news@annarbor.com or 734-623-2530.