Posted on
Wed, Feb 10, 2010 : 11:11 a.m.
Ypsilanti administrator considers superintendent postion in Niles
By Tom Perkins
Richard Weigel, Ypsilanti Public Schools assistant superintendent of educational quality, is interviewng for the Niles Community Schools superintendent position.
The South Bend Tribune reported his candidacy on Feb. 9.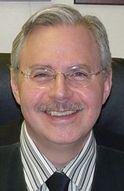 Ypsilanti Superintendent Dedrick Martin called Weigel's contributions to the district invaluable.
"It would be a huge loss to Ypsilanti," he said.
Weigel was a finalist for the Ypsilanti superintendent post last year. The board ultimately chose Martin.
Weigel could not be reached for comment.