Posted on
Thu, Jun 3, 2010 : 10:53 a.m.
Ypsilanti City Council delays mayoral reappointments, citing upcoming election
By Tom Perkins
With two months remaining before the primary election, the Ypsilanti City Council narrowly blocked a series of mayoral appointments to boards and commissions.
The reasoning? If Mayor Paul Schreiber is ousted, his successor should have a chance to hand-pick the appointments instead.
A majority of City Council members agreed Tuesday to remove a resolution approving two mayoral reappointments to boards and commissions.
Council Member Mike Bodary made the motion to remove the resolution, which called for appointing Rod Johnson as the head of the planning commission and John Bailey to the zoning board of appeals.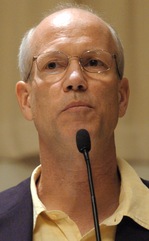 Bodary said the upcoming mayoral election between Schreiber and Council Member Pete Murdock, both Democrats, could bring in a new mayor who would want to work with his own appointees.
"What I would like to see is a little more control by the person who will be mayor," Boadary said.
Schreiber called the move political.
"I was voted mayor for four years, not three and a half," he said. "According the city charter, the mayor appoints members to boards and commissions. I feel in order to perform my duties according to the charter, I need to appoint people I feel will serve or have served well."
Because appointees' terms last from two to five years, depending on the position, some appointments or reappointments always occur in an election year.
Eight more appointees' terms expire before the August primary, meaning reappointments will be in front of council again. Schreiber could also choose to fill several vacancies.
Schreiber said he is "not about to stop making appointments."
Council Member Brian Robb, Council Member Lois Richardson, Murdock and Bodary voted to remove the resolution. Schreiber and Council Member Bill Nickels voted against removing it. Mayor Pro-Tem Trudy Swanson-Winston was absent.
Council minutes show previous Mayor Cheryl Farmer made 30 appointments and reappointments to boards and commissions between June and November 2006, including 11 during her last meeting in office.
Nickels, Swanson-Winston and Richardson were on the council at the time, and all voted to approve the appointments when present.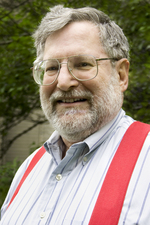 Bodary said Farmer supported Schreiber's campaign in 2006, and this year's race is much different.
"Paul and Cheryl are very close in terms of their views and goals," Bodary said. "They were supporters of each other, and I don't think we have quite the same situation here."
Murdock said he discussed an agreement on appointments with Schreiber in private, but declined to elaborate. He also pointed out the council approved five appointments at its previous meeting.
"I don't think we have been unkind to his appointments," Murdock said.
Schreiber said the only agreement he had with Murdock was that he would let him know if he would be reappointing Johnson. Johnson is chair of the planning commission - on which he has served for 11 years - and unsuccessfully ran against Murdock for a City Council seat in 2008.
Johnson told council during public comment Tuesday night that he wanted to allay any perception of a disagreement between council and the planning commission stemming from the Water Street redevelopment project.
Schreiber and Murdock have differed on how to proceed with attracting development to Water Street. Schreiber has pushed for adopting the planning commission's January 2009 zoning recommendations to attract the type of developer the city wants, while Murdock says the city needs to remain open to different proposals and ideas developers may have.
Johnson has supported updating Water Street's zoning, which only made it as far as a first reading due to lack of support. Johnson said Tuesday he realizes it is council's decision on how to proceed.
Richardson said she viewed delaying the reappointments as an extension of the appointees' terms.
"I don't believe that removing that resolution from the agenda in any way reflected on either of the gentlemen," she said.
Nickels had a different take.
"This was done for political reason and has nothing to do with the capabilities of these people," he said.
The next appointees' terms expire on June 19, and are all members of the Recreation Commission. Three Ypsilanti Downtown Development Authority Board members' terms expire on July 7.
Bodary said he would be more likely to support an appointee to fill a vacancy rather than a reappointment because a board or commission has a harder time functioning while understaffed. He said delaying a reappointment keeps a person in the position until after the election.
"I don't see any hurry to reappoint," Bodary said. "If Murdock should win this election, then Pete has to work with the people Paul appointed for the next 2.5 to three years. We need to think about 'Is this the fair thing to do?'"
To fill a vacancy, Schreiber first accepts suggestions for the various boards and commissions, then places information on their backgrounds and a statement of goals in the council packet with a resolution for appointment or reappointment.
"We have a number of people whose terms are coming up for expiration and these are all people who have served very well," Schreiber said. "I think it's a vote of confidence for people who would like to volunteer and continue to serve the city, and I think putting off the reappointments is pure politics."
Tom Perkins is a freelance writer for AnnArbor.com. Reach the news desk at news@annarbor.com or 734-623-2530.