Posted on
Mon, Dec 20, 2010 : 11:07 a.m.
Ypsilanti City Council gives Stewart Beal-owned company a second chance on tax break despite late tax payments
By Tom Perkins
The Ypsilanti City Council opted not to yank a tax abatement from the Stewart Beal-owned Go Downtown! after the development company twice paid its taxes late.
Per city policy, any company or person approved for an Obsolete Property Reduction Act (OPRA) abatement can't pay their taxes late more than once. A second delinquent account can result in the city revoking the abatement.
Council opposed revoking the abatement by a vote of 5-2 at its Dec. 7 meeting. Council Members Brian Robb and Ricky Jefferson supported the resolution, but the issue is coming up for reconsideration at council's meeting on Tuesday.
Go Downtown! owns the building at 208 West Michigan Ave., which has retail space on the ground level and lofts on the second and third stories. The lofts are part of a successful three-building residential project connecting 208 West Michigan with two buildings to the east owned by Maurer Management and George Fotiadis.
Go Downtown! was late paying taxes due in September 2009 and 2010, but both bills were paid in full within three months. The eight-year abatement, which council approved in 2004, has provided Go Downtown! with an $83,000 tax break. The company will save an additional $40,000 before the OPRA expires in 2012.
The state approved the OPRA legislation in 2003. It works by freezing a building's value at the time an abatement is passed for up to 12 years. Developers are exempt from paying certain millages, which provides an incentive to rehabilitate old buildings.
The building at 208 West Michigan Ave. is 123 years old and one of eight OPRA abatements in the city. Beal also has an OPRA exemption set to expire next year on the Thompson Block building.
This is the first time any property owners have been late twice, although others have been late once.
Normally, property owners pay their taxes to the Washtenaw County Treasurer's Office, which distributes money to the local municipalities. Even if a property owner is late on their taxes, the county will still pay the municipalities, unless there's a tax abatement such as an OPRA.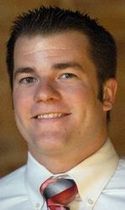 Because of the OPRA, the city must collect taxes directly from the property owner. If the payment is late, the city must go to court to or employ a collection agency. Part of the reason council adopted the policy is to urge developers to pay on time and avoid such a situation.
Dave Murabito, a manager with Go Downtown!, spoke in front of council at the meeting. He said the lofts have been successful but "the retail portion could best be described as a disaster."
He told council Go Downtown! didn't have the resources to pay the taxes on time, and money was shifted from other companies under Beal's umbrella. Without the tax break, Go Downtown! would likely foreclose on its property, put the Ypsi Studio fitness center occupying the 208 West Michigan storefront out of its home and affect the loft project with its neighbors, Murabito said.
"I know that we have caused the city a bit more in time and resources than they would have liked to allot … but I'm asking council to support downtown," he said.
Jefferson asked what assurances Go Downtown! could provide council that it wouldn't be late again.
"Filling one more of those commercial storefronts would make this thing very easy to manage, but until then it will be a struggle," Murabito replied, although city records indicate there is only one commercial storefront, which is occupied by the Ypsi Studio.
Mayor Paul Schreiber asked council to vote no on the resolution because it could lead to another vacant building downtown.
"The harm to the city was cured by Go Downtown! paying their taxes," he said after the meeting. "If we revoke the OPRA, the project goes from barely breaking even to not breaking even at all. As Mr. Murabito said, they could face several issues, and possibly the loss of property or foreclosure. And we've already got issues with that."
Robb said revocation over late payments was part of the deal, and council should either enforce it or scrap the policy.
"If we adopt policy then we ignore policy, then it totally weakens council because we don't mean what we say," he said.
Tom Perkins is a freelance writer for AnnArbor.com. Reach the news desk at news@annarbor.com or 734-623-2530.