Posted on
Wed, Jul 13, 2011 : 2:55 p.m.
Ypsilanti City Hall to play role of Ann Arbor Police Department in new movie 'AWOL'
By Tom Perkins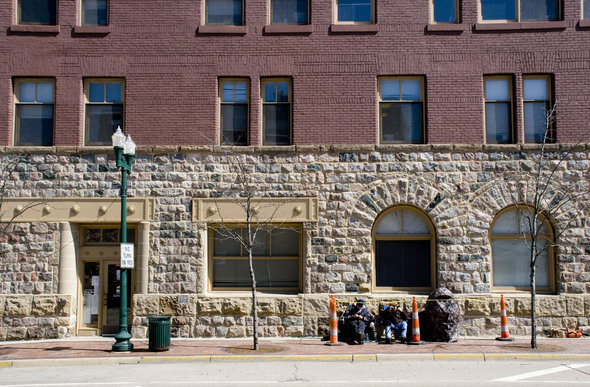 File photo | AnnArbor.com
Ypsilanti
City Hall will soon make an appearance on the silver screen — as the
Ann Arbor
Police Department.
The production company filming the movie "AWOL" will be shooting a scene at City Hall on July 21 or 22 and continuing through July 26. The bulk of the movie takes place and is being shot in Ann Arbor throughout July and August.
The crew will be using the side of the building along Michigan Avenue as the Ann Arbor Police Department. Because the decals reading "Ypsilanti City Hall" will be replaced with "Ann Arbor Police Department" temporarily, the City Council had to approve the idea at a special meeting Tuesday morning.
The windows will remain covered up until the shoot is complete to avoid any confusion.
The screenplay for "AWOL" was written by University of Michigan film professor Jim Burnstein and the production company is utilizing students from the U-M film school. Ann Arbor Pioneer High and U-M grad Danny Mooney will make his directorial debut.
Collider.com recently reported that young Australian actor Liam Hemsworth, as well as Aimee Teegarden and Austin Stowell will play lead roles.
The movie is based on a true story and set on U-M's campus during the volatile anti-Vietnam War movement. According to Variety.com, Stowell will star "as a young soldier in Vietnam who gets dumped by his hometown girl, played by Teegarden. Hemsworth plays his best friend who joins him in going AWOL. Together, they return to the States to win her back."
Tom Perkins is a freelance reporter for AnnArbor.com. Reach the news desk at 734-623-2530 or news@annarbor.com.