Posted on
Tue, Nov 8, 2011 : 11:36 a.m.
Ypsilanti family in the running for free road trip courtesy of Parenting magazine; Community Television Network wins award for coverage of candidates forum
By AnnArbor.com Staff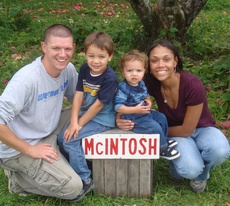 From an Ypsilanti family in the running to win a free road trip to Ann Arbor's Community Television Network winning a media award, here's a roundup of some of the stories posted on AnnArbor.com's Community Wall over the past few days:
By: Jessica Noel: Local Ypsilanti Family Finalist for Road Trip!
The Noel Family of Ypsilanti is a finalist for Parenting Magazine's Family Road Trip Contest.
By: Nancy Schewe: Local League of Women Voters and Community Television Network win media excellence award
CTN and LWV have won a Philo award in the category of political awareness for its broadcast of the League of Women Voters' County Commissioner District 10, 11 Democratic Primary Candidates Forum.
By: Michigan Eye-Bank: National Donor Sabbath brings eye, organ and tissue donation to religious communities
By: CDF: University of Michigan Student Leaders Speak Out On Cradle to Prison Pipeline
By: John Berry: Help the Impoverished in Guatemala
By: setsyfly: 'The Girl from Utah' Revived
By: A2Parks: Public meeting related to ballfield renovations Nov. 14
By: Kathi Nelson: Adoption and Foster Care Open House
By: Loni Pryor: New Event Planning Tool for Livingston County's Non-Profit Organizations
By: Amit Kshirsagar: The role of Religion in the work of The Hindu Swayamsevak Sangha
By: Gina: Saline Jazzercise Sponsers Shop, Drop & Hop Fundraiser for Saline Area Social Services
Arbor.com's Community Wall is a spot for local people to post local stories, news and announcements. To post a story, sign in to AnnArbor.com, then go to www.annarbor.com/community and use the Got News? Tell Us function at the top to submit your news. If you have a photo to add, e-mail it to us at community@annarbor.com and we'll insert it into your story.