Posted on
Fri, Jun 21, 2013 : 11:54 a.m.
Ypsilanti mayor optimistic about new Ann Arbor-Ypsi transit authority — or 'A3TA'
By Ryan J. Stanton
It's official: Ypsilanti is joining Ann Arbor as a member of the new Ann Arbor Area Transportation Authority — or as some are calling it, the "A3TA."
The Ann Arbor Transportation Authority is poised to morph into a multi-jurisdictional entity with a new name after the AATA's board on Thursday approved adding Ypsilanti as a member.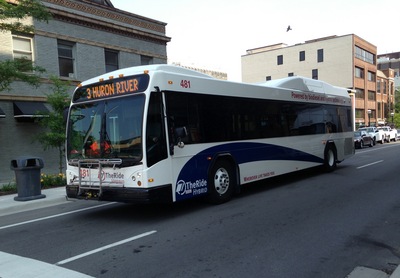 Ryan J. Stanton | AnnArbor.com
That expands the existing authority's footprint, increases the board from seven to nine members (Ypsilanti will get one representative), and it means voters in Ann Arbor and Ypsilanti might be looking at a
new transit tax on the ballot
this November to expand local transit services.
"I think it's a great step forward — not only for Ypsilanti, but really for the whole county," said Ypsilanti Mayor Paul Schreiber.
"Having a voice at the table for the eastern side of the county is really good for the AATA, and this is a good building block for improving transit in the future," he added. "I think Ypsilanti needs the AATA and the AATA needs Ypsilanti … so it's a great regional step for everybody."
Schreiber said he's hoping people will start referring to the new authority as "A3TA." It's likely the authority also will retain the AATA's longstanding brand name "The Ride."
The city councils of both cities already approved the changes to the AATA's articles of incorporation, and Thursday's action by the AATA board was the next step in making the changes official.
The amended articles of incorporation now are being filed with the Washtenaw County Clerk's Office and the Michigan Secretary of State.
Ann Arbor and Ypsilanti are uniting to form a stronger transit authority within the county's urban core after plans to create a broader countywide authority fell apart late last year. Schreiber said he thinks the AATA maybe tried to "bite off" too much at once with the countywide plan.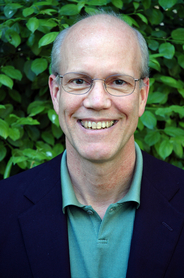 File photo
Ann Arbor residents already pay about 2 mills and Ypsilanti residents pay about 1 mill for AATA services. The A3TA could ask voters to approve a new transit levy on top of those taxes.
Schreiber said he expects the new tax would be significantly less than 1 mill, but the amount hasn't been decided yet.
AATA CEO Michael Ford recently told AnnArbor.com a few steps remain before a millage could go to voters, but he's expecting those steps to be taken this summer. A decision would need to be made by late August in order to put the question of a new transit tax to voters this fall.
Schreiber noted Ypsilanti voters approved a perpetual charter millage to pay for AATA transit services by a 3-to-1 margin in 2010, so he's confident they'll do the same to further expand services.
"I think there's a lot of support for increasing the bus service," he said, adding many people would like to see more frequent trips between the two cities and longer hours of operation.
But the details still need to be worked out.
"We need to concentrate on getting our voice at the A3TA table," Schreiber said. "I think we're going to have to do some planning and communicating with council members."
Ryan J. Stanton covers government and politics for AnnArbor.com. Reach him at ryanstanton@annarbor.com or 734-623-2529. You also can follow him on Twitter or subscribe to AnnArbor.com's email newsletters.