Posted on
Sun, Jul 21, 2013 : 8:13 p.m.
Ypsilanti teenager drowns in Lake Michigan
By AnnArbor.com Staff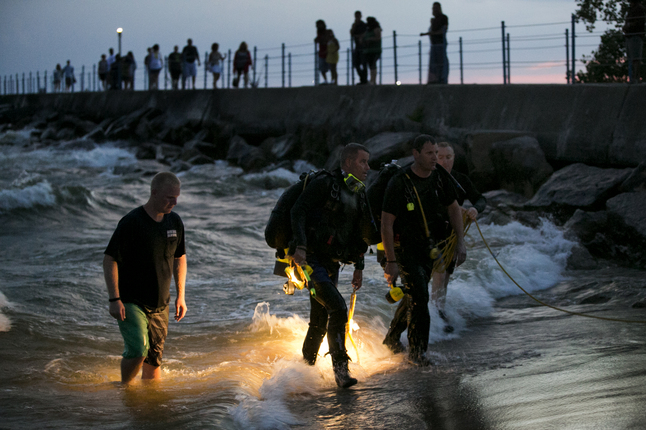 Natalie Kolb | MLive.com
A teenager who drowned in Lake Michigan on Friday has been identified by police as Raybeon Jenkins of Ypsilanti.
The girl - 15 and known as Rochelle - disappeared beneath the waves of Lake Michigan at Pere Marquette Beach around 7:30 p.m. on Friday while swimming with her 14-year-old sister and two cousins, according to a report on MLive.com.
From an earlier MLive story:
According to the 14-year-old, the two were swimming about 50 yards from shore when the current began to pull both of them farther out into the lake.
The 14-year-old said they both began to struggle and began grabbing onto each other before they were separated. She added that while she was struggling to stay above the waves she lost sight of her sister. The 14-year-old said she was pulled out of the water by a woman she described as being in her mid-20s.
The 14-year-old said that neither she nor her sister is a strong swimmer.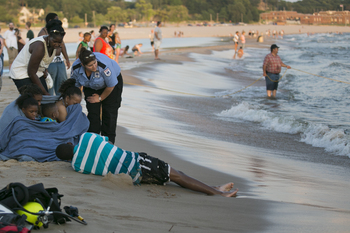 Natalie Kolb | MLive.com
Authorities suspended the search at 10:45 p.m. Friday due to strong currents and choppy water conditions.
Police resumed their efforts Saturday morning and again Sunday using three boats with side-scan sonar technology, said Muskegon County Sheriff's Deputy Todd Dunham, who is head of the marine division.
The search team consisted of boats, divers, helicopters and other first-responders linked by tether from various local departments including the Muskegon Fire Department, Muskegon County Sheriff's Department and the United States Coast Guard.
The teen's body was recovered Sunday afternoon, when police released her name.