Posted on
Mon, Feb 28, 2011 : 5:55 a.m.
Ypsilanti leads Washtenaw County in per capita crimes, according to data
By Tom Perkins
Editor's note: This story has been edited and the chart updated to remove crimes committed on the Eastern Michigan University and University of Michigan campuses.
The City of Ypsilanti topped the list of municipalities with the highest number of crimes per capita in Washtenaw County.
Not including Eastern Michigan University, a total of 169 crimes were reported for every 1,000 residents in the city in 2009, the most recent figures available.
Population statistics came from the U.S. Census Bureau, and crime statistics came from the Michigan State Police Michigan Incident Crime Reporting database. The number of crimes in each municipality reflects the total number of crimes reported there — no matter which agency responded.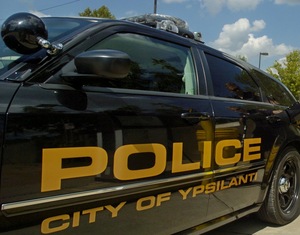 Ypsilanti leads the county in per capita crimes, according to data from 2009, the most recent numbers available.
AnnArbor.com file
Crime rates in Ypsilanti and Ann Arbor do not include U-M and EMU campus crimes. Police and housing officials on campus say they can't figure an exact campus population because of commuters and other variables. That makes it impossible to produce an exact or accurate crime rate for each campus, police officials say. EMU recorded 743 crimes in 2009, while the University of Michigan had 1,833.
Lodi and Manchester Townships, which contract with the Sheriff's Department for police protection, had the lowest crime rates — with 17 incidents for every 1,000 residents. Many other townships that contract with the Sheriff's Department also posted low crime rates.
Washtenaw County Sheriff Jerry Clayton points to the per capita crime rate as a measure of the agency's effectiveness. Sheriff's spokesman Derrick Jackson said the department's goal is to be proactive in its policing and prevent a crime from having to be solved.
"In short, I guess I can repeat what has been said around our office before. Would you rather us stop someone from robbing you before it happens, or catch the robber after you have already had all of your stuff stolen?" he said.
Many variables can affect the numbers. Some police officials say keeping the books straight and reporting accurately to the Michigan State Police can make their rates appear higher, while poor record-keeping keeps numbers artificially low.
Municipalities with higher crime rates tend to have higher population densities, a younger population and higher poverty rates.
The cities with younger populations also attract more common "nuisance" and petty crimes, such as alcohol-related offenses or malicious destruction of property complaints. Geography also plays a role, and municipalities in the eastern part of Washtenaw County generally reported higher rates than those in the western part.
Tom Perkins is a freelance writer for AnnArbor.com. Reach the news desk at news@annarbor.com or 734-623-2530.