Posted on
Mon, Jan 11, 2010 : 4:44 p.m.
Ypsilanti Township man sentenced in murder over $40 debt
By Art Aisner
An Ypsilanti Township man was sentenced to serve at least 18 years and up to life in prison for the murder of a teen over a small debt.
Daniel Haywood, 23, pleaded guilty to second-degree murder charges in late November, just a few weeks before he was to stand trial on open murder and weapons charges in Washtenaw County Circuit Court.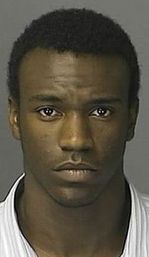 Prosecutors dropped the open murder charge at a brief sentencing hearing before Circuit Judge Donald Shelton.
Records show Haywood also pleaded guilty to felony use of a firearm for shooting Cortez Dwayne Donald, 18, outside homes near the Ypsilanti and Ypsilanti Township border on May 28. 
Police said the two were with a group of people when they began to argue about a $40 debt related to a wristwatch.
Two others who were there were arrested and charged with Donald's murder, but charges were later dismissed after a preliminary hearing.