Posted on
Wed, Aug 21, 2013 : 8:51 a.m.
2 suspects nabbed, third suspect at large after shots fired in Ypsilanti Township
By John Counts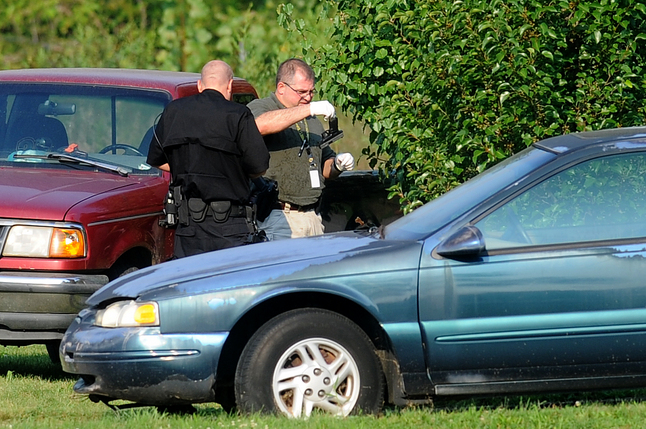 Melanie Maxwell | AnnArbor.com
12:30 p.m. update: Police still had Greenlawn Avenue blocked off early Wednesday afternoon. A helicopter used in the search Wednesday morning had left and some officers had left the area as well, although several were still on the scene.
Police were scouring the West Willow area of Ypsilanti Township Wednesday morning for a third suspect who fled from officers called to the area for shots fired.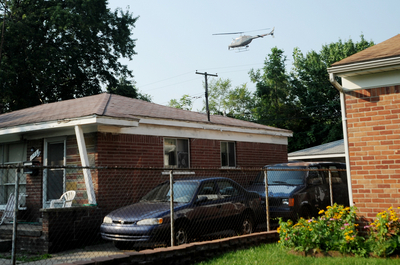 Melanie Maxwell | AnnArbor.com
There were no reported injuries.
Two suspects were in police custody and were being questioned, said Derrick Jackson of the Washtenaw County Sheriff's Office.
Deputies were called to Greenlawn Avenue south of Ecorse Road in Ypsilanti Township just before 7 a.m. for shots fired. Jackson said the shots were reportedly fired at a residence on the street. The three men fled in a vehicle and were involved in a crash nearby, Jackson said.
The men attempted to flee on foot. Officers caught two of them, but a third got away, Jackson said. The third suspect was believed to be a teenager or pre-teen boy, an advisory sent out by the sheriff's department said.
Search efforts were in full swing all around Interstate 94 near West Willow Wednesday morning, with Michigan State Police, Ypsilanti police and Van Buren township police all participating.
"They're doing a track of the area," Jackson said. "They're searching this whole area," Details on the shots fired weren't immediately available this early in the investigation, Jackson said.
John Counts covers cops and courts for AnnArbor.com. He can be reached at johncounts@annarbor.com or you can follow him on Twitter.