Posted on
Thu, Feb 14, 2013 : 3:54 p.m.
3 Ypsilanti-Willow Run superintendent candidates revealed
By Danielle Arndt
Ypsilanti's Executive Director of Human Resources Sharon Irvine has thrown her hat into the ring for superintendent of the new Ypsilanti Community Schools district.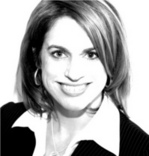 From Twitter
Irvine, Ypsilanti Public Schools Superintendent
Dedrick Martin
and Willow Run Superintendent
Laura Lisiscki
will be interviewed by the joint Board of Education starting at 7 p.m. Thursday, Feb. 14.
Each interview is expected to take 30 minutes to an hour and a half, said Michael Wilmot, president and chief executive officer of the Michigan Leadership Institute, the company secured to assist the board with the search process and screening of the candidates.
The meeting will take place at Ypsilanti High School, 2095 Packard Road.
Irvine said Thursday afternoon she felt compelled to apply for this position because of how much she loves the Ypsilanti community.
"We have an unprecedented opportunity before us to keep local control of our public schools. We have the public trust and public resources in hand for a fresh start. And future legislation and future decision-making in the state could be based on how well we do this," Irvine said. "... Because I love this community, I feel a sense of responsibility to do this right and want to give back to everyone who entrusted us with this fresh start."
She said Lisiscki and Martin knew that in creating a new district, the subject of the superintendent would be revisited and that there could be other candidates. While she said she couldn't speak for them, she believes they are open to the process and all it entails.
Irvine also recently applied for a superintendent's job with Tecumseh Public Schools. She was one of six semi-finalists but did not receive a second interview.
Danielle Arndt covers K-12 education for AnnArbor.com. Follow her on Twitter @DanielleArndt or email her at daniellearndt@annarbor.com.