Posted on
Mon, Jun 17, 2013 : 5:58 a.m.
Attorney says construction company didn't know makeshift dump was illegal as large cleanup begins
By Tom Perkins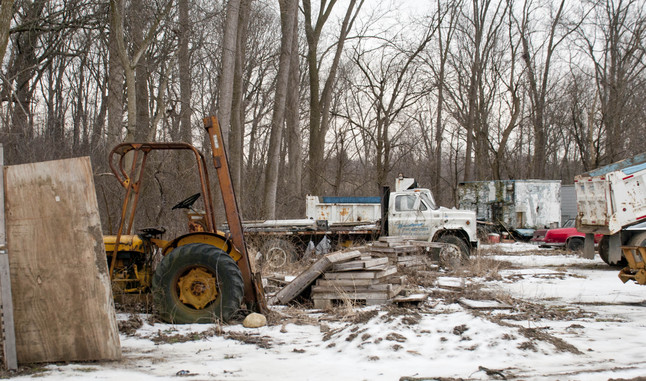 Tom Perkins | AnnArbor.com file photo
An Ypsilanti-based concrete company that dumped waste on another business's private property in Ypsilanti Township is beginning a cleanup of the site.
The illegal dump was discovered earlier this year just south of Congress Street and east of Hewitt Road in Ypsilanti Township.
William Babut, an attorney for Hearns Concrete owner Shawn Bell, said his client was unaware that he was illegally dumping concrete, construction debris, broken down automobiles and other junk on the property.
Bell inherited the company from his father, Jerry Hearns, and the property was already being utilized for dumping, Babut said.
"I think that (Bell) was unaware of where the exact property lines were," he said. "His father had some prior understanding that it was OK, so I don't think Shawn did anything in bad faith."
Piles of concrete as deep as four feet were found in an approximately 1.5-acre clearing on 17-ares of heavily wooded lot owned by Lincorp Holdings, a multinational land holding company.
Officials believe Hearns has been dumping concrete on the site for 10 years. Township attorneys are working to locate Lincorp, which has a last-known address in Toronto.
An approximately 350-foot driveway leads to the clearing. Bell's uncle owns a house that shares the driveway and abuts the Lincorp property.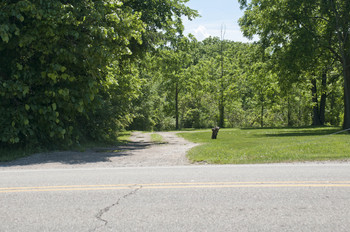 Tom Perkins | For AnnArbor.com
The township filed a lawsuit asking a judge to order the property cleared of the debris, and officials say they are pleased that Bell is already removing junk from the site.
"He is being very cooperative," said township building director Ron Fulton. "We came to an agreement on what had to be moved, and he pledged to move forward as his time allowed. We'll verify that he's restoring it to original grade level."
The cleanup effort comes as Hearns' city of Ypsilanti property was listed on the Washtenaw County tax foreclosure auction list. Babut said Hearns is now operating out of the company's Sumpter Township location and no longer uses the Ypsilanti location.
Fulton estimated the cost of bringing approximately 100 truckloads of concrete at 20 cubic yards per load and to a legal dump would be at least $80,000.
But Babut said Bell plans to dump the concrete at Hearns' Sumpter Township property at 47690 Willow Road, which would significantly lower the cost of a cleanup. Hearns also has its own equipment and trucks to complete the job.
Babut said Bell plans to start removing the concrete and return the land to its original grade as soon as the site is dry enough.
"We spent a lot of time last week with the attorneys and township officials. Ron Fulton spent a lot of time going over the whole site, and it was a very positive meeting. The township understands he's going to need a little time to do this," Babut said.
Fulton said the current agreement gives Hearns 90 days, but the township is willing to extend the deadline if it looks like the cleanup effort is moving forward.
"I'm pleased that they are taking seriously and cleaning it up," Fulton said.
Tom Perkins is a freelance reporter. Contact the AnnArbor.com news desk at news@annarbor.com.