Posted on
Wed, Feb 13, 2013 : 5:58 a.m.
Blight Beat: Ypsilanti Township to take legal action against owner of charred home
By Tom Perkins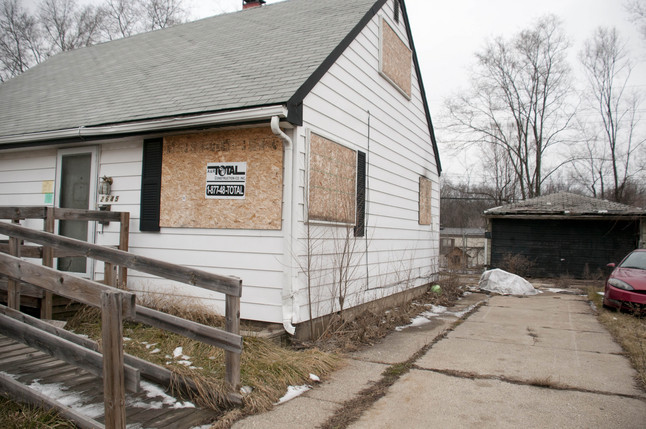 Tom Perkins | For AnnArbor.com
Ypsilanti Township will ask the Washtenaw County Circuit Court for help in addressing a home that has sat vacant since a May 2012 fire.
At its Feb. 11 meeting, the Board of Trustees unanimously approved staff taking legal action against the homeowner if the property isn't brought up to code.
But locating the homeowner has been a problem for township attorneys and staff. The home's owner died prior to the fire and one of her adult children was living in the house.
Mike Radzik, director of the office of community standards, said officials have been unable to determine who is in charge of the home and the deed still shows that it belongs to the woman who died prior to the fire.
"To our knowledge, no heir has stepped forward," he said.
Prior to the meeting, a man outside the home told an AnnArbor.com reporter that his cousin owned the home, which is at 2645 Woodruff Lane, and she was trying to save up the money to renovate the property. He said there was no insurance on the home at the time of the fire.
Radzik said the fire department confirmed that there was no insurance on the house.
But if no one steps forward to make the repairs or take legal ownership of the home, the township will seek court approval for demolition, Radzik said.
"It has been burned and boarded up for almost a year. We have to get something to occur, whether it's demolished or brought up to code," he said.
Tom Perkins is a freelance reporter for AnnArbor.com.