Posted on
Fri, Jun 7, 2013 : 5:58 a.m.
Charges brought against owner of Washtenaw Avenue auto repair shop suspected of dumping gasoline
By Tom Perkins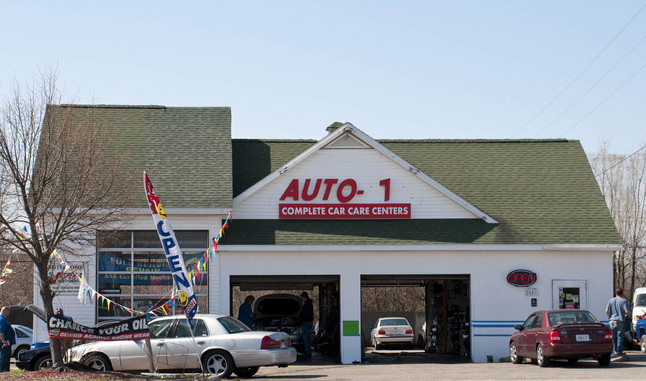 Tom Perkins | For AnnArbor.com
A business owner is facing criminal charges after a resident and deputy witnessed his employees dumping gasoline down a sewer, officials said.
According to the Washtenaw County Sheriff's Office, Jeff Murrillo, owner of A 1 Auto Complete Car Care at 2555 Washtenaw Ave, is being charged with drain polluting stemming from the April 22 incident.
If convicted, Murrillo faces a misdemeanor charge punishable by 90 days in jail and/or a $100 fine.
Murrillo already pleaded no contest in district court to a civil infraction for littering. That ticket was written by Ypsilanti Township ordinance officials.
Murrillo declined to comment until after the case is over.
A Washtenaw County Circuit Court judge also has issued a permanent restraining order barring the owner from violating any township zoning ordinances or illegally dumping anything on the property.
The company is zoned B3 commercial, which allows for light minor auto repairs like oil changes or brake replacements. But Murrillo's crew was performing major auto repairs and also selling cars on their lot, which is not allowed in B3 zones.
The store remains open, but Mike Radzik, director of the township's office of community standards, said a judge could shut it down if the conditions of the restraining order are violated.
Radzik said Murrillo has claimed the incident is isolated but Radzik said evidence suggests that the company has regularly been dumping gasoline into the sewer.
Water samples obtained by the Washtenaw County Water Resource Commission found petroleum throughout the storm basins at the business and a neighboring business.
"We're absolutely certain this was not accidental or one-time incident," Radzik said.
Washtenaw County Water Resources Commissioner Evan Pratt said no clean up is expected at this time and officials are working to determine where the water from the storm sewer flows.
In addition to the other issues, there were numerous code violations on the dilapidated building, though workers were seen making repairs soon after the original incident.
"I think we've achieved our goals, which are to get voluntary compliance and keep any more zoning ordinances from being violated," Radzik said. "They have pulled a permit to make repairs and we are monitoring to make sure they are following the restraining order."
The gasoline-dumping incident incident was reported to authorities by a resident. Radzik said a patron leaving a neighboring restaurant smelled an overwhelming gasoline odor while in the parking lot and decided to investigate to determine the source.
The patron witnessed several employees dumping what was suspected to be gasoline into a sewer and called 911. A Washtenaw County Sheriff's deputy was dispatched, Radzik said.
Upon arrival, the deputy witnessed an employee dumping the suspected gasoline into the sewer, Radzik said.
"We were very encouraged that a citizen witnessed something that they thought was wrong and made the effort to report it, because that doesn't always happen," Radzik said. "It caused a flurry of enforcement activity to ensure the safety of the environment and people working there, so kudos to that person."
Radzik said officials found the property littered with auto parts and debris; the roof is in need of repair; some kind of chemical appears to be leaking from the building and into the storm sewer; there are several electrical and plumbing hazards; windows and doors are broken; and mold is growing on the ceiling.
Many of those issues have been or are being addressed.
Tom Perkins is a freelance reporter. Contact the AnnArbor.com news desk at news@annarbor.com.