Posted on
Fri, Jul 12, 2013 : 3:40 p.m.
Clerical error delays pay for some Ypsilanti school employees
By Cindy Heflin
A clerical error delayed payday Friday for about 300 employees of the former Ypsilanti Public Schools District, a spokeswoman said.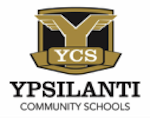 The employees are now being paid by the new
Ypsilanti Community Schools
district, which
launched July 1
, following the
consolidation
of the former Ypsilanti and Willow Run districts. Some of them are employees of the new district and some are not, Ypsilanti Community Schools spokeswoman Emma Jackson said.
Former employees of the Willow Run Community Schools were not affected, Jackson said. Affected employees will receive their pay either Saturday or Monday, she said.
The district was notified by the bank of the problem after district officials had left for the day Thursday, Jackson said. By this morning, it was too late to get the money deposited in the accounts today.
She described the problem as a "processing error" but said she didn't know the exact nature of the problem. Jackson said the problem was not caused by insufficient funds.
Below is the text of the email sent to the affected employees.
Staff:
This is an important notification regarding your payroll direct deposit.
Due to an unforeseeable processing error, there will be a slight delay in payroll check deposits. Checks will be deposited either Saturday, July 13 or Monday, July 15, 2013. The error was discovered this morning and the business office is working diligently to rectify the mistake. We apologize for the delay and inconvenience and have taken steps to ensure that this does not occur again.
Emma Jackson, Communication Specialist
Washtenaw Intermediate School District