Posted on
Mon, Jan 14, 2013 : 2:30 p.m.
Detectives arrest man accused of severely beating girlfriend before running her over
By Kyle Feldscher
The block number where the incident took place has been corrected.
Washtenaw County Sheriff's Office detectives apprehended a man this weekend who was wanted on allegations that he brutally beat his girlfriend and ran her over with her own car when she tried to break up with him.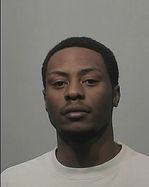 Courtesy of WCSO
Sheriff's office spokesman Derrick Jackson said Michael Glenn was arrested in Detroit by two detectives and the U.S. Marshals' Detroit Fugitive Apprehension Team. Glenn had been wanted since Nov. 27, when he was accused of hitting, stabbing and running over his girlfriend with her vehicle when she attempted to break off the relationship.
Jackson said the woman went to Glenn's house in the 2300 block of McKinley Road in Ypsilanti Township on Nov. 27 with the intention of breaking up with him and getting some of her possessions from his house. When she arrived, Glenn got into the car with her and an argument started.
"He gets irate and starts to hit her," Jackson said.
The woman was punched several times before Glenn allegedly grabbed an unknown object and stabbed the woman in the face multiple times, police said. The woman suffered multiple lacerations to the face before Glenn started strangling her, Jackson said.
Glenn strangled the woman to the point she blacked out multiple times, Jackson said. After that, Glenn dragged the woman out of the car and ran over her with the vehicle several times before attempting to put her in the trunk, Jackson said.
"It was pretty bloody and nasty," he said.
The woman was fighting back against Glenn and eventually managed to get out of the trunk and convince him she wasn't going to leave him, Jackson said. He went inside the house to get something and the woman ran away, stumbling to a neighbor's home. Deputies were called at that point. Glenn allegedly stole the woman's car and drove away before deputies were able to arrive at the scene.
Since the incident, Glenn has been on the lam. Washtenaw County prosecutors approved a seven-count warrant for him two days after the alleged beating, but investigators were not aware of his whereabouts.
However, detectives received a tip just before the weekend about Glenn's location. Jackson said details of the arrest were not immediately available. He was arraigned Saturday at the Washtenaw County Jail and given a $250,000 bond. On Sunday, he was arraigned on two probation violations.
Glenn is charged with two counts each of assault with intent to murder, assault with intent to do great bodily harm and assault with a dangerous weapon. In addition, he faces one count each of carjacking, motor vehicle theft, unlawful imprisonment and domestic violence.
The woman was treated at the hospital and was in serious but stable condition after the incident. Jackson said she's still shaken up about the alleged assault.
Glenn is scheduled to be in court for a preliminary exam at 8:30 a.m. Jan. 22, Jackson said.
Kyle Feldscher covers cops and courts for AnnArbor.com. He can be reached at kylefeldscher@annarbor.com or you can follow him on Twitter.