Posted on
Sat, Jan 5, 2013 : 5:59 a.m.
Local business Ypsi Dolls fuses toys, clothing into one for young girls
By Katrease Stafford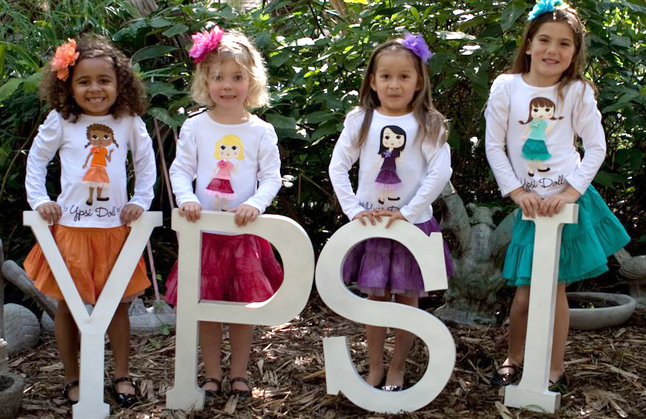 Courtesy Rebecca Whitaker
A new online clothing retailer, Ypsi Dolls, has started in Ypsilanti.
Ypsi Dolls is a clothing line aimed at young girls, with paperdoll T-shirts equipped with a wardrobe of detachable "hook and loop" outfits. A doll is printed on the front of the shirt and with the usage of a generic Velcro-like material, its outfit can be changed.
Owner Rebecca Whitaker said she came up with the idea because she has two daughters who play dress up all of the time, which for Whitaker, resulted in a lot of extra laundry.
Whitaker, who previously was an art teacher, said she noticed not only did her children like clothing but they also liked paper dolls. Whitaker thought there would be a way to combine the two.
"I was thinking, 'how could I reduce clothing' and that kind of influenced me," Whitaker said. "The idea grew and grew... My husband said, 'I think this could be a business for you.' It combines the artistic personality of children, but maybe in a more focused way instead of just giving them markers."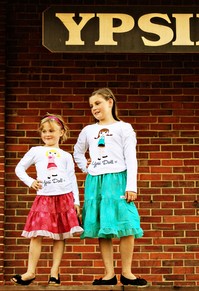 All of the products are made in the United States, Whitaker said, with the T-shirts being printed out of California. In terms of employees, right now it's just Whitaker and her husband. Whitaker contracted an artist to design the T-shirts.
Whitaker said she and her husband have attended trade shows in the Midwest as well as Dallas, Texas, where they received a lot of interest. The business still is in the process of getting off the ground and being placed into retailers, but currently the products are sold out of a boutique, Kids Klothes Line, in Perrysburg, Ohio and online at Ypsidolls.com.
The dolls come in four different ethnicities and backgrounds Whitaker said, to appeal to all children who look for toys that reflect themselves or their friends.
"People say they never see stuff like this on the market," Whitaker said. "The funny thing is a lot of girls don't buy what they look like. I think that shows how girls love exploring and role-playing.
In total, there about 16 outfits to choose from.
"The people that get it, they get it," she said. "That's why I'd really like to get Ypsilanti to know about it. I think girls are going to relate and I think they're going to love the idea of being able to express themselves... It's basically a toy you can wear and I think it can grow a lot more."
Katrease Stafford covers Ypsilanti for AnnArbor.com.Reach her at katreasestafford@annarbor.com or 734-623-2548 and follow her on twitter.