Posted on
Tue, Apr 26, 2011 : 7:37 p.m.
Eastern Michigan University names Jann Joseph dean of College of Education
By AnnArbor.com Staff
Eastern Michigan University has chosen Jann Joseph, an administrator at Grand Valley State University, as dean of the College of Education.
Since 2006, Joseph has served as associate dean for professional development and administration in the College of Liberal Arts & Sciences at Grand Valley, EMU said in a press release.
"I am excited to join Eastern Michigan University as Dean of the College of Education - a college that is a leader in preparing education professionals in Michigan and in the nation," Joseph said in the release. "At a time when higher education institutions are being asked to do more with less funding, EMU is answering the call."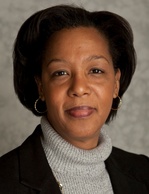 Joseph is also being appointed a professor of teacher education, with tenure, EMU said. Her appointment is effective July 1, subject to the approval of the EMU Board of Regents. Her annual salary will be $155,000.
Before becoming an associate dean at Grand Valley State, Joseph served for four years as group science/integrated science program coordinator at Grand Valley. She chaired a group of 14 faculty members that developed a state-certified science major for K-8 teachers.
Joseph is also a professor in the Department of Biology-Science Education at Grand Valley State.
Joseph holds a doctorate in curriculum and instruction (science education) from the University of Wisconsin in Madison. She received a master's degree in plant science and a bachelor's degree in agriculture from the University of the West Indies at St. Augustine in Trinidad and Tobago.
Joseph replaces Vernon Polite, who died in March 2010 at age 61 after serving as College of Education dean for more than five years. Shawn Quilter, associate dean for academic accountability and teacher certification at the college, has been serving as interim dean.