Posted on
Tue, Sep 25, 2012 : 7:08 p.m.
Eastern Michigan University signs 2 new partnership agreements with Korean university
By Katrease Stafford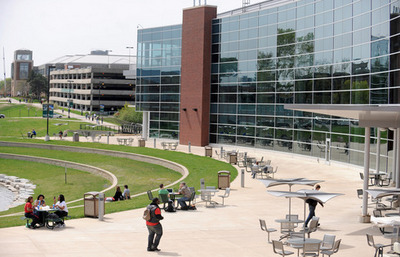 File photo
Two newly signed overseas partnership agreements will allow Eastern Michigan University to expand its educational reach to Korea.
Officials from EMU's College of Education and Korea National University of Education signed the agreements Aug. 16 during a visit by Korean educators to EMU.
The first agreement will establish a program that allows Korean students to study at EMU for between two and four semesters. The students will focus on professional courses, such as classroom management and study teaching in elementary and secondary classrooms.
Their degree will be from KNUE, but the students will earn an education international teaching certificate from EMU.
The second agreement is for shorter periods of study at EMU and the initial program will host up to 20 Korean students a year for short semesters, allowing students to earn up to 15 credit hours a semester.
The first class is tentatively scheduled to begin in 2013.
University officials said future discussions may take place to establish a dual-degree program which would allow students to earn a degree from both EMU and KNUE. The first two years of the degree program would be at KNUE and the last two years at EMU.
During an optional third year, students could add a Michigan teaching certificate by taking additional courses and a semester-long student teaching experience.
"Collaborating with international partners is instrumental to the future of the College of Education," said Jann Joseph, dean of the College of Education, in a statement. "We have lots to share and learn from our partners, particularly in Asia. They want to learn to teach with more creativity and we know how to do it well."
Read more about the partnership agreement.
EMU previously established a partnership with the Korean government for students to obtain teaching experience in Korean schools, student exchange in other fields, and a dual-degree program in business.
EMU has several other partnership agreements already established with other universities around the world including China, Germany and India.
Katrease Stafford covers Ypsilanti for AnnArbor.com.Reach her at katreasestafford@annarbor.com or 734-623-2548 and follow her on twitter.