Eleven candidates vie for nine Ypsilanti Township Park Commission seats
Posted on Wed, Aug 1, 2012 : 5:30 p.m.
Eleven candidates are running for nine seats on the Ypsilanti Township Park Commission.
The park commission makes policy recommendations on park issues to the Ypsilanti Township Board of Trustees, which are either accepted or rejected. The township has a large park system that includes about 30 parks.
Sandy Andresen, the current chairwoman of the commission said she is not seeking another term because of a dispute between the Park Commission and Board of Trustees over how much power and control of the parks the Park Commission should have. She also said she has served as chair for 10 years and is "ready to move on."
Andresen and some Park Commission candidates contend that under state law, park commissions have the authority to purchase property, maintain parks, operate parks and manage parks' budgets in Michigan's townships.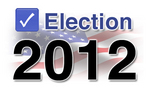 Andresen said she believes the park commission has more visibility and power than it has had in the past but accused the current Board of Trustees of not allowing the Park Commission to continue to expand and govern the parks as she said it is allowed under state law.
"We still have a long way to go … and the Park Commission is never going to go further than they are under the current administration," she said. "Technically, the trustees have the authority to put a vote out there to do away with Park Commission."
Proponents of greater authority point to a section of the state law that reads, "The township park commission shall have authority to acquire, maintain, manage, and control township parks and places of recreation …. "
Currently, the commission can make a wide range of policy recommendations to the board of trustees and is charged with developing the parks master plan, which will be examined in the coming term. Another big issue is how the township continues to maintain the park system with dwindling revenues.
The Candidates
Monica Ross-Williams
Ross-Williams is a graduate assistant at Cleary University and is completing her master's degree in business administration in organizational leadership. She also runs the ROJS news blog. She has sat on the commission as an appointed member since June 2011.
Ross-Williams said the economic crisis has affected the township's ability to hire a staff to adequately maintain its park system and must work with the community to figure out how to preserve it.
"We must examine innovative ways to work with residents in our community to sustain their expectations of a vital, viable and safe park system to learn, play and enjoy," she said.
Ross-Williams said surrounding communities are using public-private partnerships to upgrade parks, and she said the Park Commission's goal of adding a pavilion to the Ford Heritage Park is one example of how the Park Commission is examining that route.
She also said community volunteers are vital to the commission, and should be recognized for their work.
Ross-Williams, who is part of Y-Town Future's slate of 10 candidates, said she believes state law makes it clear that the board should have authority to acquire property, maintain budget and control the parks, and she feels the commission should have that authority.
Jasmine Mackey
Mackey is a recent Lincoln High School graduate who volunteers in the community and will begin pursuing a degree in nursing at at the University of Michigan in the fall.
She graduated from Lincoln with honors despite missing significant time during a battle with Myelodysplastic Syndrome, a form of leukemia, which she has won.
Mackey said she would like to focus on providing recreational activities for the community's youth. That desire is driven by her recent experience growing up in Ypsilanti Township, she said.
"I would like to see more events for children, and especially teenagers, held in Ypsilanti Township," Mackey said. "Growing up here since the seventh grade; my friends and I really had no activities to do."
She said she isn't aware of the debate over how much authority the park commission should have,
Richard Roe
Roe is a self-described outdoor enthusiast who is planning to become more engaged with the township in the coming years.
He worked for seven years as a lifeguard for the Washtenaw County Parks and Recreation Department and is pursuing a master's degree in teaching physics as part of the Woodrow Wilson/W.K. Kellogg Foundation Fellowship 2012 cohort.
Roe said he wants to see the Park Commission shift its focus to neighborhood parks.
"Some of these parks need attention in the areas of equipment maintenance and property management, which have been lacking, and I would like to get these parks cleaned up and presented to the community as safe and clean places for families to play without worry," he said.
The township should also consider charging an entrance fee to popular parks that attract non-residents to help generate maintenance revenue, Roe said, and he added that there are several vacant plots of land throughout the township that he thinks would make good parks.
Roe said he isn't aware of a debate over the amount of power the Park Commission should have, but said he believes it is in place to support and advise the township Board of Trustees on park-related issues.
Keith Jason
Jason said he believes the park system plays a strong role in his family's and the community's development, and he would like the opportunity to work to improve it.
Jason is Eastern Michigan University's coordinator of student services for the College of Technology and has also taught several classes at the school.
He said the Park Commission needs to ensure that the parks remain a safe environment, ensure that upkeep of parks is equitable from site to site and work to create more opportunities for community engagement through the parks.
Jason said he isn't aware of the debate over what kind of power the Park Commission should have, but said he believes that it is "important for a strong Parks Commission to have its finger on the pulse of community needs and desires while working alongside the Township Board to put forth the plans for our parks."
Debbie Swanson
Swanson is an incumbent on the Park Commission who has served for six years and is the current secretary. She said it is important for the commission to have members with experience and knowledge of the park system and commission's process as it enters into the planning stages of its five-year-plan.
Like several other candidates, Swanson said figuring out how to sustain the park system financially is one of the main issues facing the next commission.
"We must seek creative ways to secure and set aside financial resources so that the features in our parks are properly maintained," she said.
Among the opportunities the Park Commission could take advantage of is seeking community block grant monies available to the township, she said
Swanson highlighted the commission's recent accomplishments, including updating its by-laws, creating yearly annual reports, updating the five year parks and recreation master plan, establishing policies for volunteer projects and establishing policies for making donations to the parks.
She said she would also like to see a process for documenting and archiving the parks history.
She said the Park Commission should have greater authority to meet its statutory responsibilities.
"Having a variety of individuals elected by the people to represent their interests creates a healthy system of governmental checks and balances and creates a strong and healthy community," she said.
Lonnie Scott
Scott is challenging for a seat on the Park Commission. He currently works as Know Your Care's state communication director. The organization is a nonprofit that works to educate residents on the Affordable Health Care Act.
He highlighted the importance of finding funds to maintain the parks despite tough economic conditions and said one of his priorities is examining the feasibility of a dog park in a community where dogs are popular.
The Park Commission should focus on drawing more non-residents to its parks through new activities and events, Scott said, and it should "be thinking outside the box" to do so. He also said it should be instrumental in marketing the park system.
Safety is another of Scott's focuses.
"I want to explore the options available to us to make sure our parks are safe for children of all ages and free from illegal activities at all times," he said.
Scott said he doesn't believe there needs to be any debate over how much authority the Park Commission has because the state law is so clear in stating that it has the authority to acquire, maintain and control parks. But said the best way to govern the park system is to work with elected board of trustees.
Jimmie Maggard
Maggard is a retired Ford assembly worker.
He said maintaining all the township's parks and updating the equipment is the biggest priority so residents want to use them.
"I'd like to see all the parks brought up to date so we have a place where the kids can go and play," he said. "When you have a township, you got to have places for the kids and grown-ups to go and spend some time together in the parks."
He said believes the Park Commission has done an excellent job in that regard in recent years and should continue doing so.
Maggard said the commission needs to work with township officials, who must be included in anything that happens with the park system. He said he hasn't had a problem with the township officials at any point over the last 30 years.
The township has always provided the parks with plenty of money, Maggard said, and he believes some people have wanted to do expensive projects that exceed a reasonable budget.
"You got to work within the whole group and work together or you don't get anything done - that's what I've learned in 30 years," he said.
Carrissa Collins-Watson
Collins-Watson is an incumbent who has served four years on the commission. She is also employed by the township's residential services department.
Collins-Watson said she wants to see the township Board of Trustees give the Park Commission greater authority, allow it full governance of the budget and accept all its recommendations.
She said the commission and community are headed in the right direction, which h=is why she is running for re-election.
Gail Boyd-Palmer
Boyd-Palmer is a hairstylist who is part of the Y-Town Future slate of 10 candidates. She said she joined that team to run for the Park Commission because the group has "the township at heart and our goal is to build it up, not tear it down."
"I just want Y-Town Future to work together; Park Commission ... and trustee officials to build a better community and township," Boyd-Palmer said.
She also said she wants to see the commission be able to purchase, maintain, control and operate township parks.
William Odom
William Odom, a retired General Motors employee, is a youth mentor who regularly spends time at the township's parks with his family.
Odom said the commission needs to consider enhancing the parks while keeping its budget in mind, and also ensuring that children are safe at the parks.
"We need to provide activities for the mass amount of people while keeping safety and security in mind," he said. "Park policies need to be reviewed and enforced."
He said the Park Commission should be granted full control of the parks.
Evan Hayes is also on the ballot, but he did not respond to emailed and phone requests for information.